A Doctor Who Porn Parody Series Exists, Compare Casts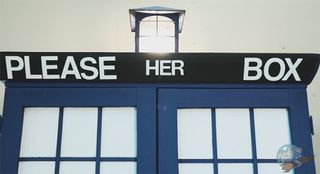 Doctor Who is one of the longest running shows in the history of television, and also one of the most sexless. While other science fiction franchises often tell stories in which a guy like Captain Kirk gets the girl, Doctor Who usually tells the story of a guy hanging out in a box with a series of beautiful women whom he has absolutely no interest in beyond basic friendship.
In other words, it's a perfect target for porn parody, and it's happening as a porn parody web series.
As you'd expect, they're calling the parody Doctor Whore and it's being produced by director Lee Roy Meyers. Meyers' previous credits include a Game of Thrones parody called Game of Bones. I imagine the whole thing must have been very uncomfortable for Varys.
The surprising thing about Doctor Whore is what a great job they've done on casting. Some of the "actors" involved, whether through makeup or just plain bone structure (see what I did there), actually look a lot like the Doctor Who characters they're parodying.
For example, they've gone with parodying the most recent, Matt Smith incarnation of the Doctor in particular. Here's Brian Street Team in the part alongside the porn version of River Song as picked up by GFR…
And here's the real Doctor as played by Matt Smith…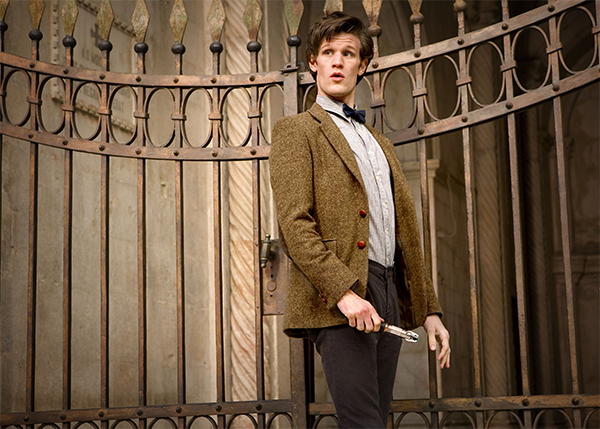 Watch a Safe For Work trailer for the series and check out the porn versions of Rose Tyler, Martha Jones, and Amy Pond on the next page... Here's the porn Rose Tyler…
And the real Rose Tyler…
Porn Martha Jones...
Real Martha Jones...
Porn Amy Pond…
Real Amy Pond…
Keep going to watch a completely safe for work Doctor Whore trailer, which, unbelievably, actually exists. Click the image below to watch the safe for work trailer for Doctor Whore...
Or if you're in a very NSFW mood, the first four episodes of Doctor Whore are already available online at WoodRocket.com for free. While this page is safe for work, their site definitely is NOT. Enter at your own risk.
Your Daily Blend of Entertainment News
Thank you for signing up to CinemaBlend. You will receive a verification email shortly.
There was a problem. Please refresh the page and try again.