Dominic Monaghan To Narrate Crackle's New Series The Unknown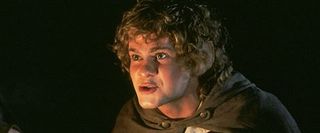 Crackle's new horror anthology has picked up a narrator, and it will be none other than Merry Brandybuck; that is, Dominic Monaghan, who will always be Merry of Lord of the Rings to me. The latest in a surge of non-tradional network-based original programming will be a series of stand-alone episodes, with some names you'll recognize already attached to star in the episodes.
The Unknown, which will launch later in 2012, has added Dominic Monaghan (Lord of the Rings, Lost) to play a blogger who narrates a series of unexplained occurrences in his blog, according to Deadline. Monaghan has appeared on Lost and Flashforward since his days in Middle Earth, but as I said, I'll always rememeber him as Merry.
So far there are six half-hour episodes planned. Already cast for the episodes are Christina Pickles, Jay Ferguson, Frances Fisher, Taryn Manning, and William Atherton. Chris Collins of Sons of Anarchy and Steve Tzirlin, formerly of LucasFilm, are co-executive producing. The Walking Dead visual effects specialist Sam Nicholson is on board to direct the episode starring Christina Pickles.
The series is the first long-format scripted project for Crackle, another entrant into the original programming market joining such contenders as Netflix and Hulu in the growing trend of taking the job of creating such programming out of the hands of traditional networks. Crackle already has a drama called Urban Wolf, a comedy called Backwash, and Issues, which blends live action and animation.
I've passed over that Crackle button on my Roku numerous times, but this new series sounds like it might be worth checking out.
Your Daily Blend of Entertainment News