Fox Makes A Deal With Jonah Hill's JHF Production Company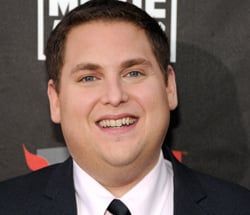 Fox announced today that they have entered into a first-look development deal with Jonah Hill's production company JHF. Hill started with Fox by co-creating a new animated series about a 7 year old kid going into elementary school. The series, titled Allen Gregory, is set to premiere during the 2011-2012 season.
The deal makes a lot of sense since Hill's brand of humor fits in with the off color style and wit Fox tries to be known for. Under the deal Fox has purchased a spec script for a single camera comedy written by Jonah. Ironically Fox also has had a horrible track record bringing that brand of comedy to live action shows. The animation branch of Fox comedies often hits big with iconic shows like The Simpsons or original and hilarious programs like King of the Hill and Bob's Burgers. Hopefully this new comedy can overcome the hurdle that Arrested Development never could.
The TV watching audience is certainly a lot more receptive to a witty, smart, and off kilter sitcom experience since shows like Modern Family have a established a large fan base. Perhaps the JHF production team can finally bring that success to Fox. Hill hopes that the production company will provide an opportunity to the talented young writers and performers who may not otherwise get a chance with the networks.
I'm not sure that Jonah Hill, while a hilarious guy, is a big enough name to pull the audience in. It's still going to come down to quality shows, and Fox has had a lot of trouble with doing the right thing with their brilliant comedies. Allen Gregory will be the first showcase of what JHF can be about, but it seems that the untitled single camera sitcom is the core of the deal. We have no idea when that will begin production or hit the air.
Your Daily Blend of Entertainment News
Staff Writer at CinemaBlend.