Green Bay Packers Win On The Field, Football Is King In The Ratings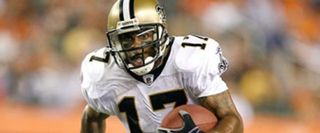 The Green Bay Packers beat the New Orleans Saints last night, 42-34. Why bring this up except to shove the score in the faces of Saints fans and Packers haters – I mean you, Bears fans - alike? To announce football is still king of the ratings, although gloating about the Packers win is certainly an added bonus. On a more serious note, if anyone was worried there would be negative ramifications for the NFL post-lockout, it's looking like the league is coming out on top.
Last night's game was the second-highest rated season opener to date. It was also the second-highest rated primetime game in 13 years, since the Broncos-Miami Dolphins match-up on December 21, 1998. According to THR, the Green Bay-New Orleans game brought in a 17.2 overnight rating, which means NBC averaged over 24 million viewers during primetime hours. That's a lot for the perpetually last in the network ratings NBC, if you're not counting the CW.
If you need a frame of reference to understand these ratings, in the NHL, 2010's game six Chicago Blackhawks' Stanley Cup win over the Philadelphia Flyers only earned a 5.8 overnight rating. Understandably, hockey is not the second most popular sport in America, but the stat does go a long way to explain just how well last night's NFL game did. The only competition the game really had was a jobs speech from President Obama. Still, I think it's safe to say we can crown the sport king of the ratings, for now.