Idris Elba Will Play An Artist On The Big C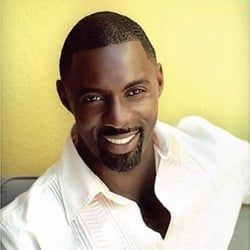 Idris Elba is used to playing the tough businessman. On The Wire he played Stringer Bell, an intelligent and ruthless drug lord who ran the business end of the heroin game. As Charles Miner in The Office he didn't put up with Jim Halpert hijinks or Michael Scott ineptitude. Now Elba will take his television acting in a little different direction. According to The Hollywood Reporter, Elba will join Showtime's new series The Big C as, of all things, an artist.
The Big C tells the story of Cathy (Laura Linney), a suburban mother and high school teacher who finds out she has cancer. Elba will play a painter who befriends and connects with Linney's character in a four episode arc. Oliver Platt (2012) will play her ex-husband and Gabourey Sidibe is a struggling high school student in Cathy's class.
Elba is a large screen presence and has the ability to steal scenes just with his physical nature and deep voice (oh and the ladies love him). I'm looking forward to seeing Elba outside of the traditional, finger-wagging, and domineering guy he played on The Office.
Watch the trailer for The Big C below.
Your Daily Blend of Entertainment News
Doug began writing for CinemaBlend back when Terminator: The Sarah Connor Chronicles actually existed. Since then he's been writing This Rotten Week, predicting RottenTomatoes scores for movies you don't even remember for the better part of a decade. He can be found re-watching The Office for the infinity time.