Joss Whedon's S.H.I.E.L.D. Pilot Adds Killing Lincoln's Brett Dalton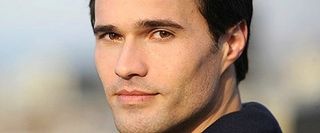 Casting for the highly anticipated pilot for Marvel's S.H.I.E.L.D. is moving along, with another announcement made today. Joining the Joss Whedon project at ABC is an actor who is pretty much an unknown, which means this casting could be career-changing for him. Brett Dalton has been cast in the role of Agent Grant, a rising star in the S.H.I.E.L.D. ranks.
Dalton has done a few guest spots on TV series in the past year, appearing on both Army Wives and Blue Bloods, and also has a role as Robert Todd Lincoln in the upcoming Killing Lincoln movie on National Geographic Channel. This could well be his first important role, since this a pilot that has high hopes for going to series. S.H.I.E.L.D. draws from the Marvel Comics universe and focuses on a secret peacekeeping agency that has been featured in a number of Marvel films, including Joss Whedon's most recent feature, The Avengers. TV Line says Dalton's character is a cool-headed, highly-skilled and deadly agent who isn't exactly a people person.
Already cast in the pilot are Ming-Na Wen, Iain de Caestecker, Elizabeth Henstridge, and Clark Gregg, who will be reprising his role as agent Phil Coulson from The Avengers, in spite of the fact that (spoiler alert!) the character died in the movie. It's been interesting to see a number of relatively unknown actors being cast for this project. Casting is still underway, so we'll keep you updated as the news emerges; the pilot will be starting production in the new year.
Your Daily Blend of Entertainment News