Law & Order Gets Ludacris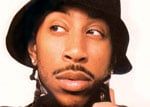 I'm sure Brokeback fans will be upset that Jake Gyllenhaal isn't getting the job, but Ludacris, aka Chris Bridges will guest star on "Law & Order: Special Victims Unit" this Tuesday at 10:00 pm EST.
Ludacris who drew rave reviews for his work in Crash and Hustle and Flow will play the nephew of Ice-T, another rapper turned actor. In the episode, Detective Fin (Ice-T) is faced with a dilemma when his son is charged with a crime. The case unearths a family secret involving Ludacris's character.
No word yet on schedule protests by GLAAD at NBC Headquarters.
Your Daily Blend of Entertainment News