Listen To Lost Recap Rock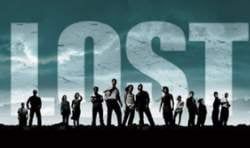 I love scribbling quick TV recaps and episode reviews of my favorite shows, but now it looks like a few people with some bona fide talent have elevated the TV recap to an art form — a musical art form. A band called Previously on Lost is recording musical episode recaps of new Lost eps and posting them on its MySpace page for all to hear.
So far, Previously on Lost has only posted one recap track about last week's season premiere, but it looks like the Brooklyn-based band has already won tons of MySpace friends thanks to the novel idea and, most likely, a post on Whitney Matheson's blog.
I dig the band's cute, almost Harry Nilssonesque sound, but the childlike vocals might be a little too twee for some people to tolerate. Still, I think all the Lost fans out there should give 'em a quick listen, and I hope this trend continues ... I just hope it doesn't make all of us keyboard typing recappers obsolete one day. I can't play the guitar for shit.
Your Daily Blend of Entertainment News
Thank you for signing up to CinemaBlend. You will receive a verification email shortly.
There was a problem. Please refresh the page and try again.