Lord Of The Rings Baddie Joins Abrams' Fringe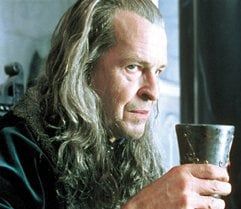 Actor John Noble is now officially part of the upcoming JJ Abrams-produced Fox sci-fi series Fringe. The actor will play an "eccentirc research scientist" who teams up with a a young female FBI agent to investigate "unexplained phenomena." (Yeah, I think it sounds a lot like The X-Files too.)
Noble is probably best known as the corrupt and pasty Denethor from Lord of the Rings: The Two Towers, and Return of the King. The actor has a history in sci-fi and fantasy. He's appeared in Journeyman, Stargate SG-1 and the 1993 Timecop precursor Time Trax. Although he's a bit older than David Duchovny, it looks like Noble will be playing a Mulderish role on Fringe, which is scripted by Roberto Orci and Alex Kurtzman, the pair who wrote Transformers, Mission: Impossible III and Abram's upcoming Star Trek movie.
Zap2It reports that actors Mark Valley (Law & Order: SVU) and Kirk Acevedo (The Black Donnellys) will play FBI agents in the pilot, directed by Alex Graves. The Wire's awesome Lance Reddick has also been added to the cast as a Homeland Security agent.
Your Daily Blend of Entertainment News
Thank you for signing up to CinemaBlend. You will receive a verification email shortly.
There was a problem. Please refresh the page and try again.