Oprah Continues Quest To OWN Everything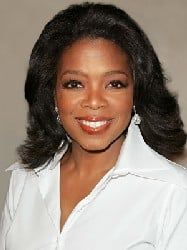 Exactly how powerful is Oprah Winfrey? Not only does she now have her own cable channel—she didn't even have to pay for it. OWN, which stands for "Oprah Winfrey Network" is half-owned by Winfrey's Harpo productions and half-owned by Discovery, yet will not be part of the Discovery Network.
Discovery came to be involved after the poor performance of its Discovery Health channel. According to Discovery, "There is no stronger brand in media than Oprah. The brand is aspirational, very authentic and stands for inspiring and entertaining people and empowering them to live their best lives. Discovery's core mission is knowledge and curiosity, and this fits right in that sweet spot." Oprah's media brand is so strong that unlike when Microsoft put up $300 million to form MSNBC, Oprah's 50% share of OWN required no cash up front from the media superstar.
OWN is scheduled to debut in the second half of 2009 and is described as a "multiplatform venture designed to entertain, inform and inspire people to live their best lives." There are no specifics regarding exact programming, but topics are said to include money, relationships, health and charity. Charity is a subject that is at the forefront of Oprah's media ventures, as her primetime show, Oprah's Big Give is premiering on ABC in March. Oprah's own channel is the next logical step in building an empire that in addition to television, includes film, publishing and radio. The only question is what's next? I wouldn't be surprised if we heard about an Oprah line of clothing or frozen food before the year is out. Hey, at least it's better than seeing Trump's face on everything.
Your Daily Blend of Entertainment News
Your Daily Blend of Entertainment News
Thank you for signing up to CinemaBlend. You will receive a verification email shortly.
There was a problem. Please refresh the page and try again.