Parenthood's Michael B. Jordan Joins Jason Ritter In NBC's County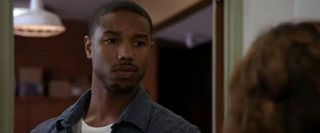 With the critically lauded Friday Night Lights and Parenthood under his belt, in recent years TV producer Jason Katims has been on a roll with NBC. His newest project for the peacock network will be a hospital drama set in Los Angeles County that is constantly facing the demands of budgetary issues. Called County, the new show will focus on a group of doctors, administration, and other hospital employees who are all working to keep the underfunded hospital going, one day at a time.
County was one of the first pilots greenlighted this season, with Parenthood actor Jason Ritter attached. Which causes me to question exactly how much longer Mark (Ritter) and Sarah's (Lauren Graham's) onscreen relationship is going to last. With baby talk in the air, I was really hoping Sarah would finally get her act together with Mark, but with Ritter taking the lead in another pilot, I'm a whole lot less optimistic. However, I'm a whole lot more optimistic about another Parenthood actor joining the County cast.
Michael B. Jordan, who has had roles in both Parenthood and Friday Night Lights, is set to join the hospital drama's cast. According to THR, Jordan is set to play Travis Hancock, an intern at the hospital. Like his role in Parenthood, Jordan will play an uncompromising young man who came from nothing and turned that nothing into something—in Hancock's case, eight years of medical school.
With Grey's Anatomy going berserk with its plotlines in recent seasons and House on its way out, there may be room for a new medical drama in the fall schedule. I certainly will not mind seeing Ritter and Jordan give scrubs a go, for a change.
Your Daily Blend of Entertainment News
Your Daily Blend of Entertainment News
Thank you for signing up to CinemaBlend. You will receive a verification email shortly.
There was a problem. Please refresh the page and try again.