Precious Director Turning Valley Of The Dolls Into NBC Series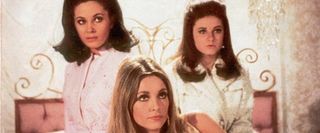 Jacqueline Susann's oft-adapted 1966 novel Valley of the Dolls is heading back into the showbiz thresher once again. This time it's being adapted into a potential series for NBC. Deadline reports that the man at the helm is Precious director Lee Daniels, who will write, direct, and exec produce for NBC and 20th Century Fox TV. Also exec producing will be Katherine Pope and Chernin Entertainment.
The original novel version of Valley of the Dolls tells a multi-decade story of three friends -- a Broadway talent agent, a vaudeville star, and a showgirl -- as their lives and showbiz careers intertwine. Lest the innocent-sounding title fool you, the "dolls" refers to a slang term for sleeping pills. If you're guessing that might have unsavory implications for the three friends, you wouldn't be off target. While a modern update certainly wouldn't be unprecedented, Deadline's story claims that it will be a period project -- not surprising given the current fad of shows such as Mad Men, Pan Am, and The Playboy Club. Whether the show will hit the air before people tire of that trend remains to be seen…
This will be the fourth time Valley of the Dolls has been adapted over the past four and a half decades. It was a movie in the '60s, a miniseries in the '80s, and a soap opera in the '90s. If this trend keeps up, expect it to become a web serial in 2015 and an airborne fictional info-feed vapor around 2027 (part of NBC's "Must Sniff TV").
Your Daily Blend of Entertainment News
Thank you for signing up to CinemaBlend. You will receive a verification email shortly.
There was a problem. Please refresh the page and try again.