Revenge Promotes Barry Sloane To Series Regular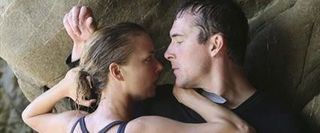 One of the more interesting characters to make his way into Emily Thorne's tangled web is Aiden Mathis. Barry Sloane's character was introduced to Revenge at the start of Season 2, and it looks like we should get used to seeing him around as the actor has been bumped up from recurring to series regular.
There aren't many characters that are fully in on Emily's secret plan for revenge. Aiden Mathis is one of them. The mysterious character arrived at the start of Season 2 and has been trying to help Emily in her attempts to exact revenge for what's been done to her family. Deadline reported the news of Sloane's promotion, stating that the actor's regular gig on the show begins with Episode 14 and he'll appear in al lot the series' back nine episodes.
Assuming ABC renews Revenge for Season 3, Sloane will have the option to return for Season 3 - of course, that's probably also assuming his character survives the season. Aiden's a sneaky guy and a risk-taker, so there's a good chance we'll see him in more dangerous situations as the season goes on. Going by other characters on the show in the past, sneaky females seem to stand a higher than normal risk of seriously injuring themselves due to a bad fall, but they survive. Whereas the male characters tend to get shot, stabbed or bludgeoned. So Aiden should probably watch his back. At the very least, it sounds like he'll be sticking around for a while. And he strikes me as a capable guy, so his back is probably covered.