Showtime Offering Free Weekend Sampler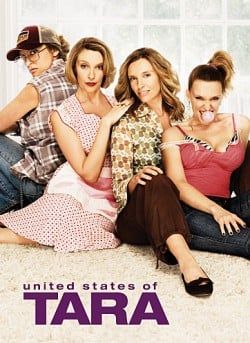 Showtime is trotting out another of their free weekends so they can peddle their wares to those TV viewers too cheap to upgrade to the premium network. As part of the promotion, viewers will be able to see the new season premieres of Nurse Jackie and The United States of Tara, as well as the full series run of The Tudors.
The promotion includes Showtime, Showtime HD and Showtime on Demand and runs from Thursday, March 25 - Sunday, March 28. Showtime on Demand will offer the full first three season of The Tudors, so people can catch up on the critically acclaimed drama just in time for the final season premiere on Sunday, April 11 at 9 PM ET.
Also available will be the full first seasons of Nurse Jackie and The United States of Tara, as well as the most recent seasons of Dexter (season four), Californication (third), Secret Diary of a Call Girl (third), Weeds (fifth) and Tracey Ullman's State of the Union (third).
On the film front, viewers will be able to catch the original Twilight film, as well as the premium channel premiere of Saw V. Also included in the weekend are the STRIKEFORCE Challengers MMA main event featuring the culmination of Lavar Johnson's comeback as he faces undefeated Lolohea Mahe, as well as the Super Six World Boxing Classic Group Stage 2 bout featuring "King" Arthur Abraham and Andre "The Matrix" Dirrell.
It's a lot of quality television that many people have heard about but not had the opportunity to sample. So cancel all your plans for this weekend, and get the best opportunity you may ever see as to whether or not it's worth the cash to pony up for the Showtime family of channels.
Your Daily Blend of Entertainment News
Thank you for signing up to CinemaBlend. You will receive a verification email shortly.
There was a problem. Please refresh the page and try again.