Sons Of Anarchy Season 6 Review: Violence And Tension Abound As SAMCRO Roars Back To FX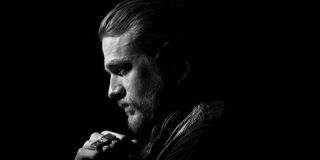 With each new season of Sons of Anarchy comes a new set of challenges, often set atop at least a few unresolved challenges from the previous season. Season 5 left SAMCRO fractured and injured, perhaps beyond repair. While outside threats have made some dents in the motorcycle club's armor, it's the in-house strife that's done the worst damage. But SAMCRO is strong. The club has fallen on hard times before and managed to survive, which leaves us some optimism that things will turn around. For that to happen, choices need to be made and relationships must be mended. That's probably a lot easier said than done.
Hot off a starring role in the summer sci-fi/action flick Pacific Rim, Charlie Hunnam returns to his role of Jax Teller, current president of California motorcycle club SAMCRO, and husband to Tara (Maggie Siff), who was last seen being locked up for conspiracy to commit murder. That leaves Jax somewhat on his own to watch their sons, though he has his mother Gemma (Katey Sagal) around to help out. The season picks up with a nod to the show's origins, as Jax writes a letter to his sons, which comes off more like a journal entry reflecting on what's going on with the club and where he fits into SAMCRO now that he's calling the shots. "It's getting more and more difficult to be a brother when my decisions are the ones a father has to make," Jax writes. He has no one to turn to anymore for guidance. He's responsible for himself, his children and the club, and the decisions he makes will affect the future and perhaps the survival of all of them.
The season begins with "Straw," an episode penned by series creator and showrunner Kurt Sutter, which catches us up on where things are in Charming since Season 5 left off. Clay and Tara are still locked up and Sutter's own character Otto's having a particularly rough time in prison. For Tara, it was her involvement in Otto's attack on the nurse and orderly that landed her in jail. For Clay, it was being framed by the club for Damon Pope's murder. And in the middle of it all is guest star Donal Logue, who has returned to his role as Lee Toric, a retired U.S. Marshal who's determined to earn retribution for the death of his sister, the nurse Otto killed. Toric appears to be the ultimate wildcard this season, as he's dead set on targeting SAMCRO for his sister's death by any means necessary. And he's kind of a mess, which makes him even more unpredictable. To say that Toric has some bizarre moments in the season's first few episodes would be an understatement, but as a fan of Logue, I'm loving the performance he's delivering for this part. He really is a great addition to this series, if only as a recurring guest star, and it's great to see him back.
Being locked up has caused some strain on Tara's relationship with Jax, and that's something that's explored at the start of the sixth season. Sutter also takes a slow approach to introducing some new conflict for the club through a plot that's teased repeatedly in "Straw" and comes to a head by the end of the episode. Pardon the vagueness, but there's really no way to discuss that particular plot element without spoiling it. You'll know it when you see it (or hear it, technically), and to put it as vaguely possible, it is bone-chillingly violent.
What else can fans expect from the start of the new season? More violence, of course, including a really disgusting death for one (non-major) character. Kim Dickens' beautiful character Colette Jane is introduced, and she immediately forms a connection with Jax. There's a great scene involving Juice (Theo Rossi) and Chibs (Tommy Flanagan) that addresses Juice's status within the club after his betrayal and last season's attempts to make amends and earn his place among his brothers again. There are also some great music moments, which is almost to be expected at this point, as the series has frequently used a great song to set the tone for particularly dramatic (or in some cases violent) scenes.
For those who've missed SAMCRO, Season 6 gets off to a roaring start, wasting no time bringing us backing into the story and catching us up on what's going on with these characters. Not a lot of time has passed between seasons, which makes the sixth feel like an even continuation of the fifth. And given the cliffhangers, that's a good thing, as we aren't being rushed through resolutions. From the first few episodes, I'm optimistic that Sons of Anarchy will continue to deliver the same kind of suspenseful and emotional drama we've come to know and love about this series.
Sons of Anarchy Season 6 premieres Tuesday, September 10 at 10:00 p.m. ET on FX. And don't forget to get online immediately afterward and watch the planned post-show that's set to stream on FX's website after the premiere.
Your Daily Blend of Entertainment News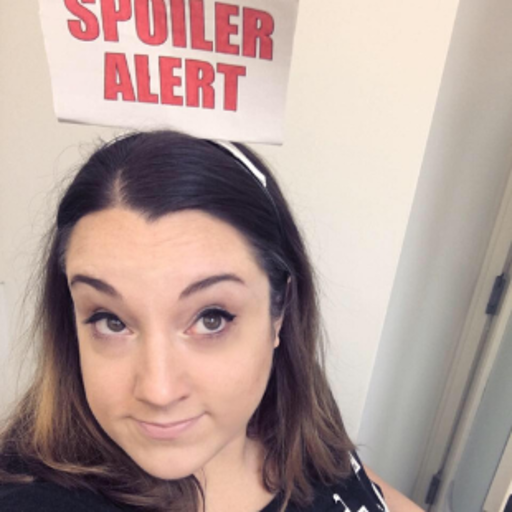 Assistant Managing Editor
Kelly joined CinemaBlend as a freelance TV news writer in 2006 and went on to serve as the site's TV Editor before moving over to other roles on the site. At present, she's an Assistant Managing Editor who spends much of her time brainstorming and editing feature content on the site.