New Survey Finds People Aren't All That Bothered By Spoilers Anymore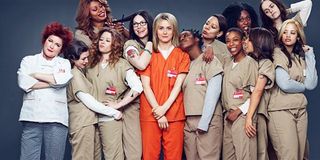 Spoilers have been a part of society for years. Those who let spoilers slip in polite company have often been vilified and derided by their peers, who don't want to know what happened at the end of Breaking Bad, thank you very much. However, recently a brand new survey was conducted finding that people nowadays not only expect spoilers, they sometimes revel in them. Television has gotten much better in recent years, so good in fact that shows have become water cooler topics, whether or not everyone is caught up on them.
Harris Poll and Netflix conducted a brand new poll asking questions related to spoilers. More than ¾ of all the people surveyed said that spoilers are simply "a fact of life." While most people have at one point or another had a TV plot twist or spoiler revealed to them, what's even more telling is that 94% said spoilers were not deal breakers for those watching the shows.
Netflix says it all has to do with different TV formats and more importantly, more top-notch storytelling. Ted Sarandos, Chief Content Officer for Netflix explains how the company's programming has related to the new changes in spoiler decorum.
On the bright side, if you are still one of those people that puts their hands over their ears and leaves the room anytime one of your favorite shows is discussed, there is still hope. Only 21% of those polled currently believe that it is alright to share a major plot point as soon as a new TV episode airs. However, according to Netflix, that number is only expected to grow.
Those of us who work in television are inundated with spoilers on a regular basis, but the average person doesn't necessarily need to be. The biggest thing that seems to have changed thus far is that the spoiler onus is on the people who haven't seen the episodes, yet. People aren't as stoked about "censoring themselves" when it comes to their favorite TV shows, so it's up to the people who may have missed the new episode of Homeland or Game of Thrones, or who haven't powered through the latest season of Orange is the New Black to make sure they are vocal about avoiding the spoilers when those shows are brought up. It's annoying but not necessarily the end of the world.
While the majority of people would still agree some level of care should be taken when big spoilers are dropped, the TV landscape is definitely changing. TV viewing habits are different, and the biggest question is when should spoilers be acceptable to be dropped in casual conversation. Is it an hour, a day, a month, a year? Take our poll to let us know how you feel.
This poll is no longer available.
Your Daily Blend of Entertainment News
Reality TV fan with a pinch of Disney fairy dust thrown in. Theme park junkie. If you've created a rom-com I've probably watched it.