TLC On Board For Deep Sea Fishing Show Hook, Line, And Sisters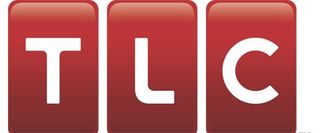 I don't know if I'm more impressed by the wacky reality stories TLC manages to dredge up or the fact in the past three months, the network has created a prolific amount of new material. A few months ago TLC announced Irish Dancing Tweens a show that will look into competitive Irish dancing. Next, they busted out information on Geek Love a show that takes a look into costumed speed dating. Now, TLC has a whole new show on the horizon.
There's a saying about three being a charm, but in TLC's case, three's an open water, hardship laden adventure. On December 29, TLC will introduce Hook, Line, and Sisters, a program that will follow the Anderson clan as they make a living deep sea fishing off the coast of Alaska. The show will follow the family during the three months spent on their boat, the Memry Annea, as they fish for salmon. If you wondered where the sisters part comes in, Hook, Line, and Sisters will also pay close attention to the Anderson daughters - 26 year-old Sierra and 21 year-old Memry. According to Deadline, Sierra is a badass fisherwoman in a male dominated industry and Memry is a little less entranced with the Anderson's lifestyle.
Hook, Line, and Sisters will also introduce us to the Anderson parents, Dean and Susan, who captain the Memry Annea and deal with finances, respectively. In the face of LA Ink and Kate Plus 8 cancellations, TLC has proven it can pick up its feet and go in new directions. Only time will tell whether these new directions will earn the network the ratings it would like. If Geek Love, Irish Dancing Tweens, or deep sea fishing is up your alley, I suggest checking out TLC later this month.
Your Daily Blend of Entertainment News
Thank you for signing up to CinemaBlend. You will receive a verification email shortly.
There was a problem. Please refresh the page and try again.