TV One Sues BET, MTV Over Music Festival Copyright Infringement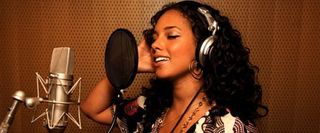 The 2010 Essence Music Festival featured a wealth of performers, including Mary J. Blige, Janet Jackson, and Alicia Keys. With such a great bill, it's no wonder a network like BET Network or MTV might want to air concert footage to promote the 2011 festival. That's exactly what happened this past summer; however, as it turns out, BET and MTV's move could be copyright infringement.
TV One spends a lot of money promoting and collecting footage from the Essence Music Festival. For TV rights, the network says it spent $500,000 in 2010 and $750,000 this past summer. TV One also says it spent $1.5 million to produce the 2010 show. Because of all of this financial support, the network owns the rights to programming for the concerts until 2014. Back in June, TV One contends BET blatantly disregarded the arrangement, airing 2010 footage a week before the 2011 festival went live. This led to footage being aired on MTV, etc.
TV One is now taking the networks to federal court over the row. According to THR, when BET aired the footage, it barely bothered to rework it, only replacing the TV One logo with one for BET. Which sounds ridiculous, especially when you take in to account the TV One producers and crew were still listed at the end of the footage. Since cease and desist letters were put out way back in June, I don't know if this whole debacle really warrants a monetary suing from the companies; however, it seems to be a pretty big shame on BET and any other network subsequently airing programming from the event.
So far, BET and MTV are defending their actions, saying entertainment company Music World Music sent them the footage. At the end of the day, though, you have to know where festival footage comes from. If either network had bothered to pay TV One and give TV One credit where credit is due, I bet we wouldn't be here today.
Your Daily Blend of Entertainment News
Thank you for signing up to CinemaBlend. You will receive a verification email shortly.
There was a problem. Please refresh the page and try again.