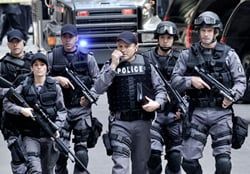 Flashpoint
Starring: Enrico Colantoni, Hugh Dillon, Amy Jo Johnson, David Paetkau
Created By:
Airs: Fridays at 10:00 pm EST on CBS
I had a look at CBS's new drama series, Flashpoint and despite its unfortunate timeslot (Friday nights at 10?), this series actually has a lot going for it. Upon learning that Enrico Colantoni was going to be starring in his own show, I immediately added the pilot episode to my mental must-watch list. Colantoni was one of the reasons Veronica Mars was such a fantastic (albeit underrated) series. He has this great dad-like quality about him but at the same time, he doesn't ever come off as old-manish. There was always a certain amount of strength mixed with compassion in his role as Keith Mars and it looks like Colantoni has brought some of that with him to his role as Sgt. Greg Parker. Parker is a team leader of a group in the SRU, a police unit that has the job of handling intense scenarios (hostage situations, bomb threats, etc). Also among his team are Ed Lane (Hugh Dillon), Jules Callaghan (Amy Jo Johnson) and their newest addition, Sam Braddock (David Paetkau).
In the pilot episode, the team has to respond to a call involving a crazy man who speaks no English who has taken a woman hostage outside an office building. While Parker attempts to reason with the man, Jules and Lane make their way to the top of nearby buildings to set up their sniper rifles and wait for the "Scorpio" call. Things get pretty intense as Parker tries to negotiate with the man and the situation escalates when that crazy guy's son shows up on the scene. The episode built up nicely as the situation played out and though it ended a little bit predictably, I have no complaints about the simplicity of story in this episode. Rather than introducing the characters surrounded by some extremely complicated stand-alone plot, we get a straight-up hostage situation that showed us just how hard this job can be on the people involved in trying to defuse things.
Lane is the one who has to make a split-second decision during the hostage situation and living with his choice isn't going to be easy. While Lane comes off a little bit like the big tough-guy sniper-man, he's actually a family man and certainly not without a conscience in terms of what he does for a living. While Jules is young and eager to get her shot (no pun intended) at being responsible for the primary sniper duties on the scene, Lane appears to be a bit worn down by what he does for a living. After the event at the office building plays out and Lane is questioned by the higher-ups, he's approached by Dr. Amanda Luria (Ruth Marshall), the on-staff psychologist who knows that Lane probably has some issues to work out. While he turned down her offer to talk, it seems evident that he'll be in her office eventually.
The team's newest addition is Sam Braddock, a dreamy guy who came off as a tad bit cocky but towards the end of the episode, we see him sitting in a hotel room, holding a photograph and looking sad. He's got some baggage and it should be interesting to learn what it is and how it's going to affect him in his new job.
As eager as I was to see this first episode of this series, I definitely wasn't disappointed with it. I'm a bit surprised that CBS stuffed this new show in their Friday night 10 p.m. timeslot. It seems to have a lot of potential, with a solid cast, decent dialogue and some great tension but being summer, I have to wonder if it's going to find the right audience in its current timeslot.
Swipe to scroll horizontally
This poll is no longer available.
Your Daily Blend of Entertainment News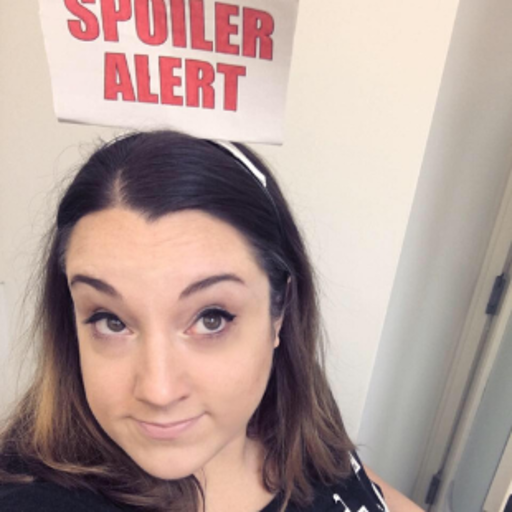 Assistant Managing Editor
Kelly joined CinemaBlend as a freelance TV news writer in 2006 and went on to serve as the site's TV Editor before moving over to other roles on the site. At present, she's an Assistant Managing Editor who spends much of her time brainstorming and editing feature content on the site.