Tom Hanks To Host Killing Lincoln For Nat Geo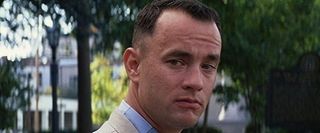 National Geographic Channel has tapped a multiple Oscar-winner and Hollywood A-list star to host their upcoming two-hour special investigating the death of Abraham Lincoln. Tom Hanks has signed on to fill the role of narrator commentator and host for the special, which is based on the book by Bill O'Reilly.
The special will combine live action with CGI animation to look into the conspiracy behind the assassination of one of America's best-loved Presidents. The Killing star Billy Campbell has been cast in the role of Lincoln for the live action segments of the special. John Wilkes Booth will be played by Jesse Johnson, who most recently appeared in the Spanish series Con el culo al air, and Gran Torino's Geraldine Hughes will play Lincoln's wife Mary. The special has now added some serious star power with Tom Hanks, according to Deadline
Killing Lincoln is expected to air on Nat Geo in 2013. It was the final project of the recently deceased Tony Scott, who was on the special as an executive producer alongside brother Ridley Scott. Hanks will re-team with Band of Brothers writer Erik Jendreson, the two worked on that special together as well. Adrian Moat of Gettysburg (which Billy Campbell also appeared in) will be directing the special.
Bill O'Reilly's bestselling book, Killing Lincoln: The Shocking Assassination that Changed America Forever looks into the behind the scenes details of what remained the most shocking assassination of a President until John F. Kennedy's death just shy of a hundred years later.
Your Daily Blend of Entertainment News
Thank you for signing up to CinemaBlend. You will receive a verification email shortly.
There was a problem. Please refresh the page and try again.