Tony Danza Developing A TV Project With Vince Vaughn For ABC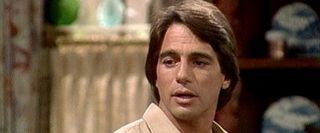 Who's ready for Tony Danza to come back to television? It could be a reality before long. The guy who vacuumed his way into our hearts (and what woman doesn't love a man who vacuums?) in Who's The Boss back in the 80s is on board for a project projected to go into development next season; and the project will have him working with Vince Vaughn. That's quite the team.
News of the project, reported today by Deadline, says that Danza will not only star in the project, but also executive produce alongside Vince Vaughn. They're currently searching for a writer to put together a script for the comedy. It would be a return to ABC, where the project is in the final stages of a development deal for Danza. Who's The Boss was a big hit for the network, and ran from 1984 through 1992.
Aside from a few small appearances, Danza has been absent from the small screen since a recurring role in the early 2000's on Family Law. He previously recurred on Private Practice as well, but hasn't had a leading role in a series since his brief stint on The Tony Danza Show, which didn't last long. There are no details on the project just yet, but as a child of the 80s with fond memories of Tony Danza as Tony Micelli, I would like to see him make a return to television. If the development deal goes forward it shouldn't be long before we hear more on the plot and Danza's new potential TV role.
Your Daily Blend of Entertainment News
Your Daily Blend of Entertainment News
Thank you for signing up to CinemaBlend. You will receive a verification email shortly.
There was a problem. Please refresh the page and try again.