The Top 15 Modern Late Night Hosts, Ranked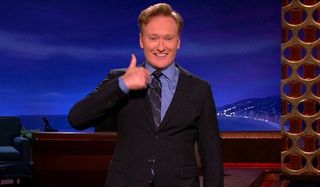 The world of late night talk shows isn't often one of fluid tumultuousness and frequent reorganization, but the last couple of years have seen nearly constant changes on all fronts. Some desk-bound stalwarts are leaving, some have already left, and new faces are here to take their places. It's a far different time from the days when Jack Paar and Steve Allen were the cream of the crop, and so we thought we'd pay tribute to the after-hours hosts by ranking the 15 greatest late night personalities of the modern era.
No, you won't find the still-in-its-youth Last Week Tonight here, nor the ridiculously short-lived Chevy Chase Show. But we'll certainly be seeing another Saturday Night Live vet in here somewhere.
15. Tom Snyder
Because of his newscasting background, Tom Snyder could sometimes come across as the driest of all the late night hosts, but it also meant that he was capable of delivering an interview that you just wouldn't see on anyone else's program. As the chainsmoking host of Tomorrow with Tom Snyder, he interviewed the Sex Pistols, John Lennon and Charles Manson. And when he debuted as host of the newly-formed Late Late Show in 1995, he kept the no-audience interviews going, perhaps most notably with a pre-arrest Robert Blake. Nobody did cool like Tom Snyder.
14. Joan Rivers
Joan Rivers became a household name as a Tonight Show guest, certainly a feat on its own, and ended up becoming the first female late show host in 1986 with Fox's The Late Show with Joan Rivers. (A show that essentially ended the close friendship between Rivers and Johnny Carson.) The ratings were unfortunately abysmal, since Fox was still struggling at that time, and she and her producer husband were soon fired and replaced by others. And though she went on to host other successful series, I always wished Rivers would return to late night in some way.
13. Craig Kilborn
Can't you just hear that opening lick of "Play that Funky Music?" Starting out as a Sportscenter anchor, Craig Kilborn brought Comedy Central's The Daily Show to national prominence in 1996, leaving that show behind to take over The Late Late Show in 1999. With segments like "5 Questions" and "Yambo," Kilborn tried to spice up the late night scene by keeping things playful, and he was pretty successful at it, depending on who you talk to. He exited the show rather abruptly in 2004, and has yet to return to the late night format. Or any longterm hosting format, really.
12. Bill Maher
Arguably the most "love him or hate him" entry on this list, the sarcasm-spewing Bill Maher is undoubtedly the King of Opinionated Late Night. With the long-running Politically Incorrect, Maher mixed politics and comedy years before The Daily Show would excel at it. Maher then wisely jumped from broadcast TV to HBO for the even more pointed talk show Real Time with Bill Maher. Despite not having a closet full of Emmys to go along with his plethora of nominations, Maher remains as pundit-ly poignant as ever, since the political machine will never stop whirring.
11. Jimmy Fallon
Jimmy Fallon, who left Saturday Night Live in 2004, took over NBC's Late Night after Conan O'Brien went off on his shortlived Tonight Show stint. Oddly enough, Fallon also followed in O'Brien's footsteps (and Jay Leno's) when he took over The Tonight Show in February 2014. Though his signature style of laughing at everything grates some viewers' nerves, there's no denying that he turned The Tonight Show into a celebrity-drenched viral phenomenon, bringing a slew of younger viewers to the late night crowd.
10. Jay Leno
Jay Leno is a prime example of how a job can change a man, as his run on The Tonight Show turned him from a genius stand-up comic into a rounded-out showman. A genial and supremely talented showman, to be sure, since honing oneself to an audience is probably the best way to keep a hosting gig for over 20 years. Removing personal opinions about how his shortlived Tonight Show exit went, Leno seems like the kind of guy that could walk into any room imaginable and win at least most of the audience over. And if all else fails, there's always "Headlines."
9. Chelsea Handler
It's a damned crime that there aren't more women in the late night host annals, but I'm pretty sure Chelsea Handler would have run them all out of the room anyway. When she started up E!'s Chelsea Lately in 2007, Handler was an instant firecracker, mixing lewdness and pop culture with a revolving door of promising new comedians and performers beyond her celebrity guests. We can't wait to see what she does next with her Netflix-exclusive series coming next year. We're going to watch it late at night, so that she still fits on this list.
8. Arsenio Hall
With a seemingly endless abundance of energy, Arsenio Hall broke out in the late night game taking over The Late Show after Joan Rivers' run, soon getting his own Arsenio Hall Show, which ran in syndication from 1989-1994. He got a second chance to achieve post-primetime fame with the revived series of the same name, but it only lasted a single season from 2013-2014, despite a Season 2 renewal. It's a shame, as Hall's interview style was enjoyably relaxed and often silly, with a selection of guests – Jim Henson, Jason Voorhies, Bill Clinton – that rivaled any other show.
7. Stephen Colbert
The one person on this list whose hosting persona is a fictional extension of his own personality, Stephen Colbert stepped out of his Daily Show correspondent spot to make some Eagle-wing-shaped waves as the host of the satirically conservative Comedy Central series The Colbert Report. With an unwinking smile and a reliance on The Word, Colbert often used hyperbole to make his points; it sometimes led to awkward interviews, but they were almost always memorable. He'll be taking over for David Letterman as the Late Show host starting in September, and we're optimistic he'll make a smooth bear-free transition.
6. Jimmy Kimmel
As the former host of Win Ben Stein's Money and The Man Show, Jimmy Kimmel seemed destined for late night stardom, and it came in 2003 when he brought Jimmy Kimmel Live! to audiences on ABC. (It's not actually live, as Thomas Jane's filthy mouth put an end to that fairly quickly.) Though it took Kimmel a while to fully adjust himself to the gig, the show has become an online sensation in recent years, with nearly every episode producing viral videos, often involving people reading Mean Tweets about themselves.
5. Craig Ferguson
Stand-up comic and actor Craig Ferguson wasn't necessarily the most obvious choice to take over The Late Late Show following Craig Kilborn's departure, but he immediately made it his own. Who needs a human sidekick when you can use a skeleton named Geoff and a pantomime horse named Secretariat? Though the series had its fair share of jokes and silliness, Ferguson was a master storyteller, and often worked more serious subject matter into his interviews and segments to accompany the product plugging. His presence on late night, which came to an end after Stephen Colbert landed the Late Show job, has been missed.
4. Jon Stewart
With pointed flabbergast and anger-tinged sarcasm as his biggest weapons, Jon Stewart turned The Daily Show from a humorous talk show into a nightly social studies lesson. By honing down the most important events plaguing 24-hour news cycles, Stewart has given a flashy education to his series' younger demographic, and he's seemingly one of the few hosts out there whose form of self-editing is largely absent. His upcoming departure from The Daily Show will be almost as hard to take as (insert joke about any Presidential administration), and I can't foresee anyone as a suitable replacement.
3. Conan O'Brien
With a head full of red hair and The Simpsons on his resume, Conan O'Brien was tapped to take over as host of Late Night when David Letterman shot out for CBS. With Andy Richter and drummer Max Weinberg's band (and a masturbating bear) by his side, O'Brien became an instant jolt of offbeat comedy and absurdity. Though it seemed like his Tonight Show snafu might derail the host completely, O'Brien changed things up for TBS' Conan, which is arguably an even more enjoyable series than Late Night was. Viva la Cuba!
2. Johnny Carson
There's no way to sum up what Johnny Carson meant to the world of late night hosting, as he serves as the clear connection between the format's early years and the modern era. As the host of The Tonight Show from 1962 until 1992, Carson was a towering benchmark for many hosts to come, and inspired just about anyone who ever sat behind a talk show desk, late night or otherwise. Beyond the stellar bits like Carnac the Magnificent, The Tonight Show created careers for comedians and other entertainers, and Carson was the man to impress in those situations. His career and influence are unparalleled.
1. David Letterman
Yes, Johnny Carson may be the most inspirational talk show host who ever lived, but he bowed out in 1992, when the late night scene was started to thrive. (Because of age, but still.) David Letterman got his big break in 1982 on NBC's post-Carson Late Night, for which he served as the kooky young guy running around Rockerfeller Plaza until 1992, when he was surprisingly passed over for the Tonight Show gig so that Jay Leno could achieve stardom. From there, Letterman hopped ship to CBS for The Late Show, created just for him. With only a minimal insertion of calmness, Letterman has been rocking the Late Show stage ever since, and over the years has run the emotional gamut from hilarious to sincere to pissed off to sardonic to saddened. He lived to see late night explode, and will presumably leave an enormous crater when he steps down from the Late Show desk in May. We'll all just have to start contacting the home office in Sioux City, Iowa to get our own Top Ten lists from now on.
Your Daily Blend of Entertainment News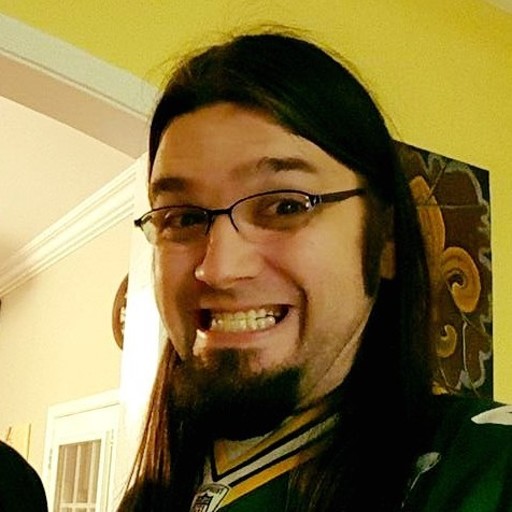 Assistant Managing Editor
Nick is a Cajun Country native, and is often asked why he doesn't sound like that's the case. His love for his wife and daughters is almost equaled by his love of gasp-for-breath laughter and gasp-for-breath horror. A lifetime spent in the vicinity of a television screen led to his current dream job, as well as his knowledge of too many TV themes and ad jingles.