Ranking Stephen Colbert, Jimmy Fallon, Jimmy Kimmel And All The Other Current Late Night Hosts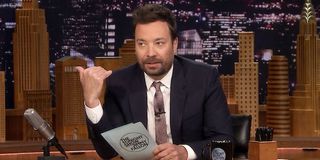 (Image credit: NBC)
After a long day of work or classes, it is always nice to know that you can rely on your favorite late night hosts to help you get to bed with a smile on your face. Whether you prefer Stephen Colbert, Jimmy Fallon or Jimmy Kimmel, there is always someone to match your brand of humor late at night.
Most of today's hosts have managed to unlock the secrets of how to keep late night television alive by establishing their own distinct brands as lighthearted humorists, informative satirists or even masters of song and dance. However, which of these shticks is the most effective and who pulls it off the best?
As a fan of late night television myself (mostly after the fact on YouTube nowadays, if I am being honest), there are many late night hosts I like and some I do not like as much. Here, I rank them from least favorite to favorite.
10. Bill Maher (Real Time)
Bill Maher has been telling jokes for 40 years. I would like to think that he had a friendlier disposition as a comedian then than he does as a talk show host.
As the host of Politically Correct from 1993-2002 on Comedy Central and ABC and, currently, HBO's Real Time since 2003, Bill Maher discusses various topics on the political spectrum with a versatile group of guests weekly, incorporating his staunch viewpoints at a satirical angle. I cannot help but question if Maher understands the difference between satire and insult as his comedic style, nowadays, feels less funny and more meanspirited.
The most recent and notable example of this I can think of happened on November 17, 2018, when Bill Maher criticized fans mourning the death of Stan Lee in a blog post, referring to comic book literature as "kid stuff" and its adult readers as "dumb." He could not have picked a more unnecessary topic to judge at a more inappropriate time in a less funny way.
9. Samantha Bee (Full Frontal)
Samantha Bee and Bill Maher run on a lot of the same fumes, incorporating blunt political commentary in 100% of what they do on the air. However, while Maher takes a more relaxed, ignorant approach to his humor, Bee's approach is far more aggressive.
The former The Daily Show correspondent left in 2015 to headline her own political satire, Full Frontal, on TBS, as one of the few female comedians to host a late night show not on Netflix. Full Frontal does not follow the traditional late night talk show format, mainly because it is not a talk show but, more accurately, a monologue session allowing Samantha Bee to voice her hot takes on society 30 minutes a week, which has not been without its controversy.
Samantha Bee is undeniably talented, which Full Frontal's 2017 Emmy Outstanding Writing for a Variety Special shows, but her schtick for breathless political ranting seems to have run out of steam as of late. I would really love to see her sharp wit and knack for deep, sociological analysis channeled into something more accessible, versatile and entertaining than the same routine nearly every time.
8. Seth Meyers (Late Night)
As the head writer for Saturday Night Live during some of its strongest years, and after having a very successful run going solo as host of Weekend Update, Seth Meyers seemed like a perfect fit to take over for Jimmy Fallon as the host of Late Night. He certainly has the charm and skill of someone born to be a talk show host, but as an entertainer, he could improve.
I remember watching Seth Meyers' first episode as the host of Late Night when it premiered in 2014, which began with the typical opening monologue, followed by a short bit from his desk, some banter with his house bandleader Fred Armisen, and then come the guests. I recall a moment during his desk bit in which he forgot that he was not on Weekend Update anymore and ended it with "I'm Seth Meyers," followed by a reflective pause before accidentally shouting "Good night and have a pleasant tomorrow."
He would later combat the struggle to transition from satirical news reading on SNL to juggling traditional hosting duties on Late Night by swerving into that skid and, more or less, making that the basis of the show. As a result, he's done away with opening stand up monologues altogether and incorporated his signature satire into bits, most often, from behind the desk, throwing in a few lighthearted sketches here and there. Seth Meyers is the same guy he was when he was at SNL, but that may be just how it should be.
7. John Oliver (Last Week Tonight)
The Daily Show has proven to be a consistently fertile breeding ground for comedic talent, launching the careers of Samantha Bee, Steve Carell and Stephen Colbert, just to name a few. One of the best talents to make the transition from social satire to… well, more social satire, is John Oliver.
The British comedian first showed that he had what it takes to be the man behind the desk as a temporary fill-in on The Daily Show while Jon Stewart was out directing a film. As the host of Last Week Tonight on HBO, John Oliver touches on everything from entertainment to politics with a refreshingly light and accessible tone that, no matter how dark the subject material can get, never fails to be entertaining.
What is John Oliver's secret? Other than his clever wit or personable tone, I think it might be the accent.
6. Jimmy Fallon (The Tonight Show)
As for someone whose made the transition from Saturday Night Live's Weekend Update host to late night host more gracefully, Jimmy Fallon has been on fire for a while now. Getting his first taste at late night glory as a guest host for David Letterman on The Late Show in 2003, Fallon would later succeed Conan O'Brien's position on NBC's Late Night in 2008 before being granted the top prize as host of The Tonight Show six years later.
Jimmy Fallon's unique hosting persona is given away in the show's official title: The Tonight Show Starring Jimmy Fallon. Instead of just being "with" the show, Fallon makes himself its bonafide star, participating in live bits with celebrity guests (including one that has spun-off into its own series) and constantly proving himself as a committed showman.
The one reason I have for not ranking Jimmy Fallon higher on this list is, for as great an entertainer as he has proven to be, his interviewing skills still lack one important ingredient: authenticity. With every overstated laugh and incredulous compliment, he seems to spend more time being a people pleaser than really getting down to the nitty gritty with his guests. Sometimes I'd rather he just stop asking questions and stick to the singing, dancing and playing games.
5. James Corden (The Late Late Show)
Some late night TV hosts seal their downfall with their own old fashioned approach to showmanship. That is why, in the era of the YouTube generation, James Corden has thrived with flying colors.
His official title may be as host of The Late Late Show, since succeeding Craig Ferguson in 2015, but James Corden is best known as a viral sensation. His most famous bit, "Carpool Karaoke," in which he drives around with musicians, singing along to the radio, is a consistent hit on YouTube and has recently spun off into its own series exclusively on Apple.
I also admire his very collaborative approach to interviewing guests, by speaking to all of them together in one sitting in lieu of just one at a time. Not to mention, when James Corden is not hosting The Late Late Show, this jack-of-all-trades is emceeing awards shows, voicing animated movie characters and writing, producing, and acting in all sorts of projects. He just can't stop!
4. Jimmy Kimmel (Jimmy Kimmel Live)
Of all the late night "Jims," I feel most partial to Kimmel. He is the kind of host you would love to be a guest for, or even just grab a beer with.
Jimmy Kimmel has certainly come a long way from his time as the co-host, with Adam Corolla, of Comedy Central's The Man Show, a program which he would probably be one to criticize today. With ABC's Jimmy Kimmel Live, which began in 2003, his signature snark and everyman relatability has lent to some of late night's most amusing interviews and hilarious moments.
Probably the funniest bit is Jimmy Kimmel's increasingly furious feud with Matt Damon, which has lasted as a recurring segment on Jimmy Kimmel Live since its infancy. Even Kimmel is amazed by the legs on the bit, which started as a cheap attempt at a joke following a dismal episode and has since evolved into one of the most celebrated traditions in late night.
3. Trevor Noah (The Daily Show)
No one would have ever believed that The Daily Show could have ever been as good after the exit of Jon Stewart. As Trevor Noah has since proven, sometimes being wrong feels so right.
The South African native has become one of the most refreshingly poignant voices in comedy since he took over Comedy Central's Emmy-winning satire The Daily Show in 2015. Of course, given the state of politics at the time, Trevor Noah did, and still has, some very accessible material to work off of, but his approach is what keeps him fun to watch.
On The Daily Show, Trevor Noah never appears angry, cynical or conceited when he is taking shots at the government, and his aim is never to offend or shock anyone. His aim is to provide an informative deconstruction of society from a two-dimensional perspective that keeps the laughter flowing and attempts to keep hope alive.
2. Stephen Colbert (Late Show)
After years of playing an over-the-top conservative version of himself on The Daily Show and its spinoff The Colbert Report, Stephen Colbert retired the character to succeed David Letterman as host CBS' Late Show. On September 8, 2015, that is the day we met the real Colbert.
Stephen Colbert still incorporates a political angle into Late Show quite frequently, often becoming the central point of an entire episode, even during guest interviews. Yet, that is not why I consider him to be one of late night's greatest hosts.
Stephen Colbert is best when he is just being himself, having a blast talking with Hollywood's greatest stars, starring in sketches that look to be as much fun to put on as they are to watch and never letting down his reserved, well-spoken tone. Not to mention, I think he has the best house band in the business, Jon Batiste and Stay Human.
1. Conan O'Brien (Conan)
As the longest-running late night talk show host currently working today, few people in this line of work have been through as much as Conan O'Brien. On the bright side, his rocky, publicized history must be the secret to his motivation to keep trying anything.
The Harvard graduate was a writer for The Simpsons and Saturday Night Live before taking over NBC's Late Night after David Letterman in 1993, which later earned him a gig hosting The Tonight Show for a record seven months before Jay Leno took it back after a messy dispute over time slots. In 2010, Conan O'Brien bounced back with the unlikely choice of moving to basic cable hosting his self-titled one-hour show, Conan, four days a week on TBS, but that was just the beginning.
In recent years, Conan O'Brien has rebranded his show and himself by shortening Conan to a half hour, getting rid of the desk separating him from his guests, ditching designer suits, hosting the podcast Conan O'Brien Needs a Friend and expanding his cultural understanding by traveling the world for his docuseries Conan Without Borders. O'Brien is a fearless comedy warrior whose constant need to reinvent himself keeps him fresh, exciting, and one of the hardest working entertainers in the business.
Be sure to let us know who your favorite late night talk show host is in the poll and comments below.
This poll is no longer available.
Your Daily Blend of Entertainment News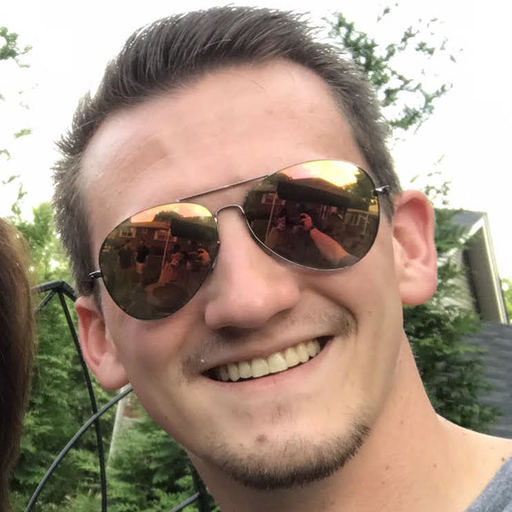 Jason has been writing since he was able to pick up a washable marker, with which he wrote his debut illustrated children's story, later transitioning to a short-lived comic book series and (very) amateur filmmaking before finally settling on pursuing a career in writing about movies in lieu of making them. Look for his name in almost any article about Batman.