The New Top Gear Has Finally Found All Of Its Hosts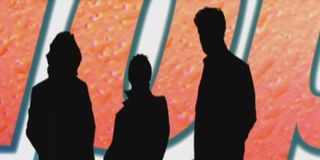 Top Gear has been slowly but surely picking up where Jeremy Clarkson and co. left off, cementing a brand new attitude and lineup for the new version of the series. While some segments popularized by Jeremy Clarkson, Richard Hammond and James May will remain the same on Top Gear, the people certainly won't. We already knew that Chris Evans and Matt LeBlanc would be hosting the new series and rumors indicated a few other cast members had signed on, but this morning, Top Gear confirmed the rest of the cast. As you can see from the image, below, there are going to be a lot more people on Top Gear than there used to be. Sabine Schmitz, Rory Reid, Eddie Jordan and Chris Harris will all also be joining the cast. Throw in The Stig, and the new Top Gear has what they are calling "The Magnificant Seven."
Some of these names aren't a huge surprise. For instance, Sabine Schmitz and Chris Harris were rumored to be hosting the upcoming show a few months ago, but later Schmitz, a German racing driver, said she wasn't as involved as people were expecting. Harris, a journalist, hasn't said much since he was listed among the "probably cast" back in 2015, but now he's definitely in for the long haul. You can find out more about both newcomers here.
The other two newcomers are about as big of a surprise as Matt LeBlanc was, only a little less famous. Eddie Jordan used to be motorsport team boss, and formerly owned a Jordan Grand Prix team. However, the latter part of his career has seen him handle Formula One coverage on the BBC. Because he already works for the BBC, the move to Top Gear should be a natural fit. He's also put together a series called Eddie Jordan's Bad Boy Racers.
Rory Reid is probably the biggest outlier of the bunch, as the casting press release notes that he was actually recruited to Top Gear through a talent search. He says that he submitted a 30-second audition tape and didn't really feel as if he would actually be in the running for the gig, but here he is. Reid is a journalist who has worked for CNET's Car Tech channel.
With 6 hosts and the Stig, I can't imagine everyone is meeting up on set every day and will appear in every single episode. Sabine Schmitz has already stated that she is in Top Gear less than that earlier announcement would make it seem, and seven cooks in the kitchen is an awful lot. I'm wondering if they signed on so many people so they could accommodate higher end talent with busier schedules. Matt LeBlanc, for instance, has a comedy project in the works along with his Top Gear work. Still, we'll have to wait and see how the new show shakes out.
We'll let you know as soon as the new Top Gear gets an official premiere date.
Your Daily Blend of Entertainment News
Reality TV fan with a pinch of Disney fairy dust thrown in. Theme park junkie. If you've created a rom-com I've probably watched it.
Your Daily Blend of Entertainment News
Thank you for signing up to CinemaBlend. You will receive a verification email shortly.
There was a problem. Please refresh the page and try again.