Watch Kevin Spacey's Persuasive Speech Supporting Netflix And Binge Viewing

"Give people what they want" is the gist of the message House of Cards star Kevin Spacey is delivering in the above speech, which he delivered at the James MacTaggart Memorial Lecture at the Edinburgh Television Festival. And Netflix is doing just that, not only by forgoing the pilot stage in the process of sending original programming to series, but by unloading an entire season on its subscribers and allowing them to choose when and how they watch that programming. Wouldn't it be great if network and cable TV did that? It may be a long way off, but Spacey certainly does raise some interesting points.
EW posted the video, which appears to be edited down to a few select talking points in Spacey's speech. Without the introduction, it's unclear if he's there directly on behalf of Netflix, the streaming video subscription service that distributes his drama series House of Cards, or simply as an advocate for on-demand viewing and a more streamlined process of getting TV shows made. Either way, he has some thought-provoking things to say, the first of which involves the costly process of getting TV shows made by the old model, which has networks spending money to develop and produce pilots, many of which never go to series.
On one hand, there's an argument to be made for networks wanting to sample the merchandise before they spend even more money producing full seasons. But on the other hand, from a writer's standpoint, it sort of turns the pilot into a pitch for the series, rather than the first chapter in a bigger story. Of course, the first episode of a series is sort of the pitch to viewers, isn't it? We watch that episode and decide if we're interested in more. But on the other hand, not all types of shows benefit from showing too much of their hand in the first episode, though writers may be forced to do that in order to sell the concept to the network and get that series order. If the show was ordered straight to series (skipping the "make a pilot and we'll decide afterward if we want it" part of the process) the writers can ease into the story at whatever pace they want, presumably with the intention of giving just enough away to intrigue the audience without having to go overboard.
Going back to the pilot being a pitch for viewers, that's probably less of an issue for a service like Netflix, as the streaming video site releases the full season at once to their subscribers. The first episode of their original series still counts in attracting an audience, sure, but Netflix doesn't have to worry about luring viewers back to the show one week after they watched that episode. The next episode is already there waiting to be watched. So really, the first episode just has to be intriguing enough to get the viewer to watch the second one.
Spacey speaks highly of Netflix's model of distribution, comparing it to the mistakes the music industry made more than a decade ago when file-sharing was on the rise:
We are, indeed, living in an on demand world right now. People want what they want, and many of them are willing to pay for it as long as they can have it now. Or five minutes ago. And as long as it doesn't cost an arm and a leg. Less than $10 a month for all the content they can handle? The price is right.
And that brings us to the point Spacey made about what people want. They want stories. He says there's no difference between TV and movies in that respect. "It's all content. It's just story." While there's certainly an argument to be made about the difference between cinematic storytelling and more serialized storytelling that we see on television, I'm inclined to agree with him. I'm in it for the story. It's why I read books, watch movies and watch TV. Point me to a great story and you have my attention. TV networks give us their story one chapter at a time, and that's worked for them for decades. Netflix gives us the whole book at once and lets the viewer decide if they want to binge or ration.
So, are we on the brink of a revolution here? It's hard to say. For one thing, Netflix isn't exactly generous with sharing the precious data they use to reveal who's watching what, when and how many times through their service. There's also the question of whether or not the straight-to-series order and all-at-once distribution model could even work for network and basic cable shows, considering they rely on advertising to make a profit. But it's an interesting subject to ponder.
Your Daily Blend of Entertainment News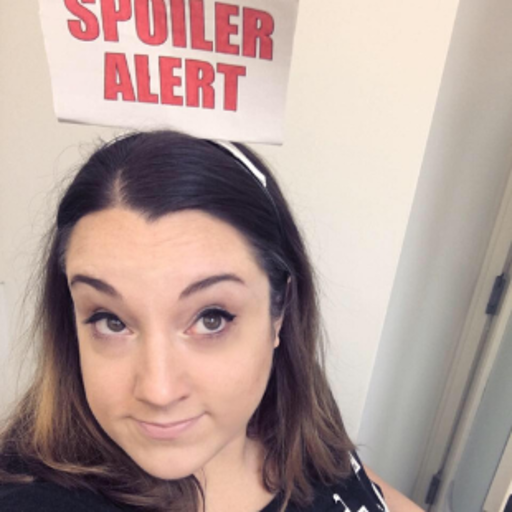 Assistant Managing Editor
Kelly joined CinemaBlend as a freelance TV news writer in 2006 and went on to serve as the site's TV Editor before moving over to other roles on the site. At present, she's an Assistant Managing Editor who spends much of her time brainstorming and editing feature content on the site.