The Wire's Aidan Gillen Joins HBO's Game Of Thrones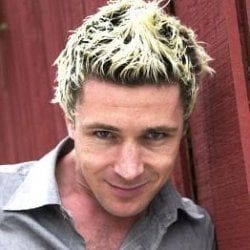 On HBO's The Wire, Aidan Gillen played councilman turned mayor, Tommy Carcetti. Carcetti was a conniving instigator who often just looked out for number one. While he had his moments of grace, too often Carcetti's motivations were suspect at best. Now Gillen has landed a role in a very different production, but as a guy not too dissimilar in motives. According to The Hollywood Reporter, the Irish actor will join the cast of HBO's upcoming Game of Throne production. He will play Petyr Baelish, a.k.a "Littlefinger."
In the George R.R. Martin's "Song of Ice and Fire" book series, on which the HBO production is based, Littlefinger is a smooth-talking, number-savvy, two-timing, manipulator who has his best interest (and rarely anyone else's) in mind in every decision. In other words, Gillen is perfect for the role.
HBO's Game of Thrones, based on the first book of the series, is a highly-anticipated television production. Casting has changed a couple of times already, forcing a reshoot of the pilot. That being said, the show could premiere next spring. HBO's television track record is nothing short of exemplary giving fans (including this writer) a great deal to get excited about.
Gillen will join a cast that includes Sean Bean (Lord of the Rings series), Peter Dinklage (Death at a Funeral) and Lena Headey (Terminator: The Sarah Connor Chronicles) among others. With any hope, this begins to wind down the casting calls and we can start looking forward to more trailers and production material hitting the web sooner than later.
Your Daily Blend of Entertainment News
Doug began writing for CinemaBlend back when Terminator: The Sarah Connor Chronicles actually existed. Since then he's been writing This Rotten Week, predicting RottenTomatoes scores for movies you don't even remember for the better part of a decade. He can be found re-watching The Office for the infinity time.