You Can Buy Your Way Onto True Blood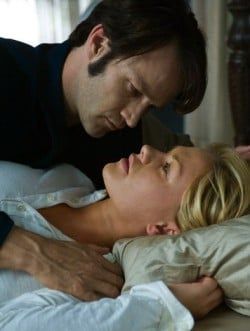 If you've got four grand and are really jonesing to get even more fanatical about True Blood, Charity Buzz (opens in new tab) has got the auction for you. How about a featured extra part on an upcoming episode? Valued at $20,000 by whoever it is that determines values for once-in-a-lifetime experiences like this, the winning bid as of this writing is only $3,750.
With three-and-a-half days to go, though, I'd imagine it will go much higher. And it's a pretty sweet prize, too. Not only do you get the walk-on role (with no guarantee it will air, but who really cares about that), you get to bring a friend to the set with you. Maybe they'll be able to sneak-click some quick pics of you milling around the stars.
You'll actually get paid the going rate for an extra, and fill out the I-9 forms to prove it. At this point, you're now a professional working extra so it'll probably be time to move out to Hollywood and become a big-time TV star. You know, or just enjoy the prize. Looks like you're on your own when it comes to getting to LA, but if you're willing to fork over thousands of dollars for this opportunity, then I'm guessing you can get there.
Proceeds benefit the GLSEN (Gay, Lesbian and Straight Education Network). See, that's all-inclusive. So even all you sensitive types shouldn't be offended by at least one of those monikers.
Your Daily Blend of Entertainment News
Your Daily Blend of Entertainment News
Thank you for signing up to CinemaBlend. You will receive a verification email shortly.
There was a problem. Please refresh the page and try again.