Dish Network Pulls Cash From Excess Funds, Buys Blockbuster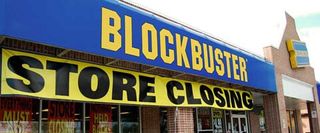 As Blockbuster venues closed around the country, many wondered what would happen to the beleaguered chain. I would have put money in Vegas Carl Icahn would have ended up with control of the company, but luckily I'm too broke to bet, because my prophecy did not pan out. The Dallas Observer announced yesterday Dish Network has taken control of Blockbuster after offering $320 million at auction for the bankrupt company. They expect to pay $228 million -- in cash -- after all adjustments are made concerning cash and inventory.
Why would Dish Network, a company that offers satellite TV subscriptions, be interested in a company like Blockbuster? Mike Spector, of The Wall Street Journal, recently wrote on the topic, stating Dish was interested in video-on-demand services, and the possibility of selling subscriptions. Seems like an ample risk to take for an idea that isn't off the ground, but an article from Yahoo Finance mentions Dish had $3 billion in cash as of December 31st, 2010, so I guess the company has some expendable income to play around with.
Either way, I'm the sore loser in this deal. I totally owed Blockbuster like nine bucks before it closed without warning, and god knows I will probably have Dish Network creditors on my heels.
Your Daily Blend of Entertainment News
Thank you for signing up to CinemaBlend. You will receive a verification email shortly.
There was a problem. Please refresh the page and try again.