Netflix/NBC Deal Will Bring USA And SyFy Shows To Your Instant Watch Queue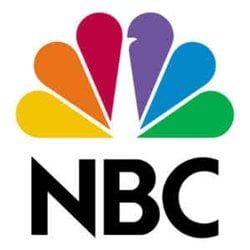 My wife and I have been racing to try and finish Friday Night Lights on Netflix Instant Watch, because the show had been listed as expiring at the end of this month. Turns out we needn't have worried, because Netflix has just signed a deal with NBC Universal that will not only keep us hip deep in FNL, but bring a ton of NBC Uni content to Netflix's Instant Watch catalogue that has never been available before.
As reported by THR, the deal will re-up many shows that had previously available, as well as adding new and future seasons of shows such as 30 Rock, The Office, and Law & Order: SVU alongside eps from "every season of Saturday Night Live." This also means we'll be getting access to content from NBC Uni's cable channels, including USA shows such as Psych, In Plain Sight, and Monk. Those of you in the know might also recall that NBC owns SyFy, so you can plan on queuing up the likes of Eureka, Destination Truth, and Battlestar Galactica (the article doesn't specify, but I'm presuming that will be the Ron Moore version, not the original). The deal takes effect this week, so this content could be showing up at any time now. When it does, we'll highlight it in my FlixWorthy column.
Sadly, there's no mention of USA's lighthearted spy show Burn Notice, which I missed the bandwagon on and have been meaning to watch for years. Hopefully it'll be included as well. At least me and the missus don't have to stress about finishing up Friday Night Lights in the next 24 hours.
Your Daily Blend of Entertainment News
Thank you for signing up to CinemaBlend. You will receive a verification email shortly.
There was a problem. Please refresh the page and try again.