Netflix Subscription: The Plans, The Price And What's Included
The OG streamer still packs quite a punch...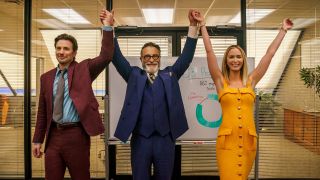 (Image credit: Netflix)
Over the course of the past decade, streaming has become one of the most widely used ways of taking in entertainment, with a seemingly never-ending list of platforms offering a wide range of shows, movies, and other original content. With more than 1.1 billion streaming service subscriptions, it's easy to see how a lot of people are spending their free time these days. And even though services are being introduced all the time, there are few that match the overall package that comes with a Netflix subscription.

Sure, the company may not be as inventive as some of the newer services out there and doesn't offer things like live sports, news, or all sorts of packaged deals; but Netflix remains one of the best buys for your buck thanks in part to some of its impressive features, plethora of original movies, and increasingly popular series.
The Netflix Subscription Plans And Price
Like several other streaming services, Netflix offers three ad-free plans (more on the ad-supported option later) to choose from that range anywhere from $15.49 per month to $19.99 per month. But unlike platforms like Peacock Premium, which has content exclusive to the more expensive plan, all three Netflix price tiers include the same movies and shows, you're mainly just paying for better video quality and the number of devices that can stream simultaneously. Here are the tiers and prices as of November 2023:

Then there's the "Standard" plan, which costs $15.49 per month and allows you to watch on two devices at the same time with a maximum resolution of 1080p, or full high definition.

Then there's the "Premium" plan, which costs $22.99 per month but you will be able to stream on four devices (perfect for families) at a maximum picture quality of 4K ultra high definition.
Sign up for a Netflix subscription.
Netflix Also Has A Cheaper, Ad-Supported Plan
Back in April 2022, Netflix revealed that in addition to the three standard tiers, it was planning to offer an ad-supported plan at a cheaper monthly price similar to HBO Max, Peacock, Paramount+, and multiple other streaming services. There were various updates the next few months about how the ad process would work for the lower-priced tier before the platform announced in October that the new plan would become available on November 3rd and would cost $6.99 per month. This has it sitting $3 cheaper than the "Basic" option.
There are some things to keep in mind when it comes to Netflix's ad-supported model, which is being called "Basic with Ads." If you go with this model, you can expect to sit through four to five minutes of ads per hour. These ads will range anywhere from 15 to 30 seconds in length, and will play before and during movies and shows. Just like the "Basic" plan, the ad-supported version has a maximum resolution of 720p.
It should also be noted that select titles won't be available with this option, which seems to be industry standard with this type of plan. In November 2022, Deadline reported that Netflix original series like House of Cards and Arrested Development were not available for the "Basic with Ads" option as the shows are not owned by the streamer but instead licensed out. Other shows missing from this option include Peaky Blinders, The Good Place, The Sinner, and Good Girl, to name only a few.
Netflix Supported Devices
Sometimes you want to watch your favorite streaming service but it's not available on whichever device you have, turning a movie-watching experience into a literal nightmare. Luckily for anyone with a Netflix subscription, that's not usually a problem (as long as everything is updated).

Currently, Netflix is available on all the major streaming boxes like Apple TV, Roku, Fire TV, Chromecast, and even Portal from Facebook. This is also true for most smart TVs from Samsung, LG, Sony, Sharp, and countless others. All PlayStation and XBOX consoles have it as well, even PS Vita which Sony gave up on years ago. Nintendo fans, however, are out of luck and will have to settle for Hulu or YouTube. Most smartphones, tablets, and web browsers will also allow you to watch Netflix with little to no trouble.
Netflix Offers A Collection Of Video Games On Supported Devices
One feature that doesn't get talked about all that much is the small library of free games that come with a Netflix subscription. In addition to the thousands of movies, shows, documentaries, and specials available to subscribers, the service also offers more than two dozen mobile games at no extra charge. And unlike a lot of other free games, those offered aren't filled with ads and don't require in-app purchases (this is especially nice for parents with young, game-obsessed kids).

The library of games includes titles inspired by shows like Stranger Things, as well as an assortment of action, arcade, card, party, and puzzle games, with a great deal of variety. To play, all you have to do is open the app on your mobile device (they aren't available on streaming devices like Roku or through web browsers), and tap on the game you want to play. After that, you'll be met by a prompt to download it through your device's app store. Then you're set.
Check out Netflix's games website.

Interactive Titles On Netflix

A Netflix subscription also comes with access to the streamer's library of interactive movies and shows. These range from movies like Black Mirror: Bandersnatch that plays out like a "Choose Your Own Adventure" novel to Minecraft: Story Mode and the Triviaverse competition program.
Select Netflix Movies And Shows Can Be Downloaded For Offline Viewing
One of the coolest Netflix functions, one that has saved more than a few long car rides with shoddy internet service, is the ability to download select movies and shows for offline viewing. There are some drawbacks though, as not every movie and show is available to be downloaded and the service isn't available on all devices. Also, it should be noted that the download function is not available to subscribers with the new "Basic with Ads" option.

But if you want to catch up on some of your favorite Netflix originals on an Apple mobile device, Android devices, or an Amazon Fire tablet, all you have to do is click on the "Download" button on the Netflix app. You'll be binging without using all your phone's data in no time at all.


Having Multiple Netflix Profiles Prevents Issues With Your Recommendations
The Netflix recommendation algorithm can be a little delicate at times and all it takes is one random kids show to ruin your curated list of movies, shows, and documentaries. To prevent any of these issues, you can make profiles for each person in your house who's using your subscription. Having individual profiles also allows you to use some of Netflix's parental guards so you don't walk in on your kids watching any of the sexually explicit movies when they should be watching CoComelon.

Another good reason to have multiple profiles is that it prevents you from losing your spot with your favorite show in the event that you and your roommate or significant other are watching the same program but at different times and paces. Just nip that problem in the bud. And that's just one of the Netflix little things that improve your Netflix experience.

Profiles Can Now Be Transferred To New Accounts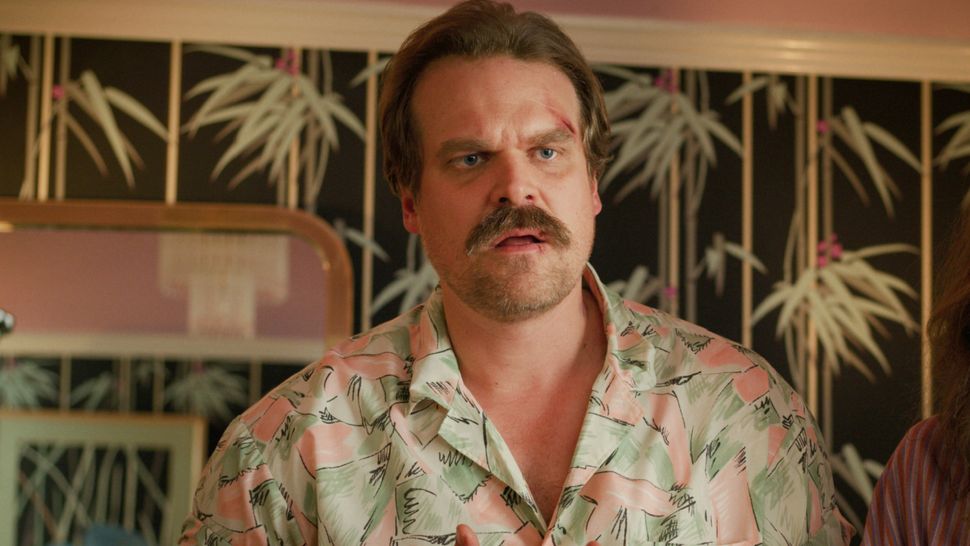 Netflix made waves in early 2022 when the streaming service announced its intentions to crack down on password sharing among family and friends. Although the decision drew the ire of some subscribers, the platform's decision to push forward with the plan has resulted in a fairly ingenious way of helping people split up accounts without losing their watchlists or curated recommendations that have been constructed over the years. This comes in the form of what the company calls Profile Transfer tool.

Announced in October 2022, the tool allows account holders to transfer those extra profiles used by friends, family, and former significant others to a new account. No longer will there be a need for an awkward conversation, risk of a locked account, or the fear of starting fresh with a vanilla Netflix profile.
Check out the Profile Transfer tool.
Netflix started the rollout of these password sharing rules in various territories in February 2023, with plans to expand the program later in the year.
Netflix Continues To Add Original Movies And TV Shows
The list of the best movies on Netflix continues to grow as time goes on and the quality seems to be improving all the time. If you want to catch all those original movies like Blonde, The School of Good and Evil, and Luckiest Girl Alive, then Netflix is going to give it to you. Even when you take the prestige films out of the picture, there are so many original movies being added every week, giving you an endless amount of romantic comedies, dramas, and over-the-top action flicks

And then there are all those can't-miss and binge-worthy TV shows on Netflix like Stranger Things, The Watcher, and Dahmer – Monster: The Jeffrey Dahmer Story that make your monthly subscription more than worth it.
And thanks to deals with studios like Sony Pictures, Netflix subscribers can also watching movies like Where the Crawdads Sing, Morbius, and Bullet Train streaming.
The Netflix Top 10 Provides A Daily List Of Trending Movies And TV Shows
Since February 2020, the service has provided its subscribers with a daily breakdown of all the trending titles, split up in movies and TV shows lists. The Netflix Top 10 is a good way of checking out new Netflix releases, seeing what subscribers in your country are digging on any given day, and learning about classic movies and shows that have recently been added to the platform.

These two lists are updated every day and are a fun way to spend a few minutes to see how much has changed over the course of a 24-hour period.

With the list of features getting better all the time (and new movies and shows being added daily), a Netflix subscription is a great way to spend your hard-earned cash and keep yourself entertained, which won't be that hard considering all the new movies and original series coming to the service throughout the remainder of 2023.
Your Daily Blend of Entertainment News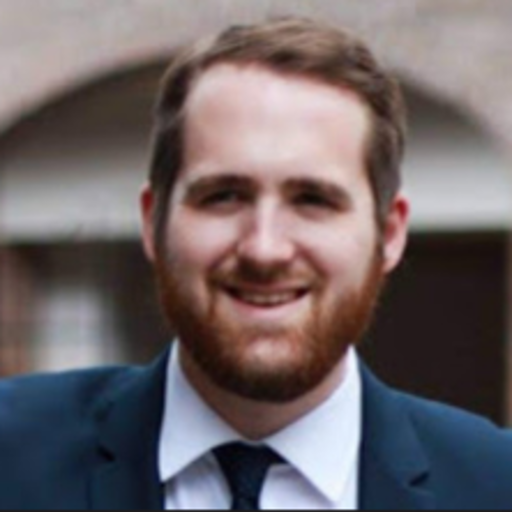 Philip grew up in Louisiana (not New Orleans) before moving to St. Louis after graduating from Louisiana State University-Shreveport. When he's not writing about movies or television, Philip can be found being chased by his three kids, telling his dogs to stop barking at the mailman, or yelling about professional wrestling to his wife. If the stars properly align, he will talk about For Love Of The Game being the best baseball movie of all time.