Netflix Pays Big Money To Add Paramount And Lionsgate Titles To Instant Watch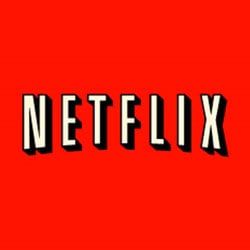 In a bold move announced today, Netflix will add films from Paramount, Lions Gate, and MGM to their already awesome 'Watch Instantly" service. To get them, Wall Street analysts predict that Netflix will pay about $900 million over the next five years to Epix, who currently owns the digital rights to those studios' films. The new deal, which goes into effect on September 1st, will add titles such as Iron Man and The Curious Case of Benjamin Button to their already broad library of films.
If you aren't familiar with Netflix, the subscription service (priced at $8.99 a month) allows users to rent an unlimited number of DVDs from Netflix's vast selection. A subscriber simply requests a DVD, sends it back with prepaid postage, and then is free to request another one; as many times as they want during the month. However, Netflix is quickly expanding into the realm of streaming content. The "Watch Instantly" service (which lets Netflix subscribers stream a selection of films free of charge on their computers, through Xbox Live, and on a wide variety of Blu-Ray players) currently has films from studios such as Sony and Walt Disney Studios, having brokered deals with companies such as Relativity Media and Starz.
Unfourtunately for users and Netflix subscribers, HBO currently holds the rights to Fox, Universal, and Warner Bros films for at least the next four years. This has led to a significant hole in Netflix's ability to improve its streaming service, but Ted Sarandos, the chief content officer for Netflix, is optimistic. "Every deal expires," he said, "and every deal has to be renewed."
Your Daily Blend of Entertainment News
Thank you for signing up to CinemaBlend. You will receive a verification email shortly.
There was a problem. Please refresh the page and try again.