12 Days Of Christmas: Nintendo Zapper Memories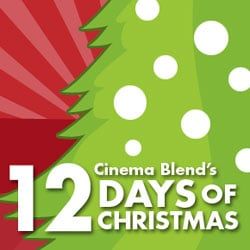 It's time to celebrate the Christmas/ Chanukah/ Kwanza/ Festivus Holiday season, so all around Cinema Blend we're enjoying Twelve Days of Christmas. Yes, we know traditionally the "12 days" start with Christmas, but we plan on being celebrated out by that time, so we're pushing the twelve days leading up to the holiday.
Here in Blend Games we're celebrating by counting down by reliving some of our favorite holiday memories, in an effort to boost your Christmas spirit. There's nothing quite like finding a ne game console under the tree. So without further ado:
On the second day of Christmas, my true love gave to me…
That annoying dog from Duck Hunt.
One of my earliest memories has to do with getting into gaming itself. When my grandmother – who is still alive today in her 80s – used to live in Long Island, New York, my family would constantly trek there and I would stay with her sometimes over the holidays. One particular time over the holiday break, my cousin, aunt and uncle all came over to stay as well.
They brought with them their NES system. I'd never played one before, and after seeing the commercials and the talk from my friends at school, I was eager to try it out. I begged them to let me have a try and after running through the ground rules on how to properly treat the device, they let me play. They had the old Nintendo Zapper accessory, and I just went absolutely mad over Duck Hunt. I even remember Grandma Phyllis joining in and having fun as well.
And then later the Super Mario Bros. Games, and especially Super Mario Bros. 3 were absolute amazement to my young eyes. Video games were the coolest thing ever. And hey, they still are.
Happy holidays to all. And keep on gaming the free world.
Read all of Cinema Blend's 12 Days of Christmas features in other sections by clicking here.
Your Daily Blend of Entertainment News
Thank you for signing up to CinemaBlend. You will receive a verification email shortly.
There was a problem. Please refresh the page and try again.