This Artist Turned Adorable Pokemon Into Horrifying Monsters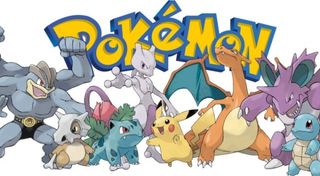 (Image credit: Nintendo)
A lot of people have grown to fall in love with the adorable little Pokemon from the popular Nintendo games. What a lot of people probably didn't expect was to see those same adorable monsters turned into horrifying monsters. Well, that's exactly what one artist did.
Movie Pilot Horror picked up the news Now Loading, where they did a quick write up on illustrator and freelance artist David Szilagyi, who has a series of illustrations centered around Pokemon. No, this is not a collection of Pokemon you're familiar with, containing cutesy features and bright colors. These are the kind of Pokemon with which nightmares are hewn.
Szilagyi has a Patreon page where new art goes up frequently for those who donate to his efforts, and some of his Pokemon images can be viewed below.
The collection is known as "Creepy Pokemon". Szilagyi features each of the beasts in their standard form and then shows illustrations of how they look when evolved.
The Charmander and Charizard literally look drop-dead frightening. The Charmander's frenzied eyes and jagged teeth make it look as if it would scurry after you and eat you without remorse. The Charizard looks like something out of Dark Souls.
There are a number of other images as well, including a re-imagining of my personal favorite Pokemon, Squirtle. Poor 'ole Squirtle looks like a cross between Jack Skellington from A Nightmare Before Christmas and a turtle-sized animatronic from Five Nights at Freddy's.
The Blastoise picture and the Caterpie picture are two of the more disturbing images of the group. Blastoise looks like he came out of a Hostel movie directed by David Cronenberg, and Caterpie is in a shocking state of having been called out of its Poke-ball, only to chew its way through a person's head while gnawing down on its arm. Truly grotesque stuff.
It's the complete opposite of how Nintendo and the Pokemon Group have their monsters portrayed in the games, comic books, television shows and movies. Even when allowing third-parties to get a hold of the property, it's all usually kept tame and contained. Bandai Namco's take on the Pokemon series was little more than transferring the cuddly monsters into a battle arena in Pokken Tournament and letting them duke it out, Tekken-style. Artistically the Pokemon all stayed the same, though.
So if you want to preserve the sanctity of Pokemon and keep those images fresh and friendly in your mind, you probably won't want to view the rest of David Szilagyi's collection. If you think you have the stomach to handle it, feel free to scope out the rest of his artwork over on Patreon.
Your Daily Blend of Entertainment News
Staff Writer at CinemaBlend.