Major Overwatch Bug Might Have Finally Been Pinpointed, According To Blizzard Customer Support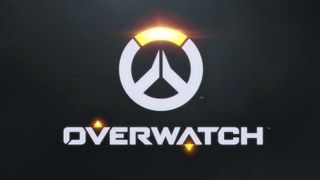 Recently, there has been reports of a bug in Overwatch that completely erases progress including any in-game currency that was gained using real money. But Blizzard Customer Support thinks they might know what the problem is.
According to a report from IGN, a representative from Blizzard's Game Master customer support service said today,
IGN reported that the rep said the problem seems to be specific to the PS4 format of the game. So at least they have some sort of direction as to where the problem might be coming from.
Last week, IGN reported a number of different complaints from players saying they were losing their progress. Unfortunately, it's unknown whether or not a fix will include restoration of players' progress, but if I had to guess, I'd say that probably won't happen. More than likely it will just fix the problem so it doesn't happen anymore, but if players spent real money on some of the in-game currency and lost it, I'm sure Blizzard has already put thought into how to help those players who lost their purchases, whether that might include some kind of freebie or credit. Because there's no reason anyone who spends real money on an in-game item and then loses it due to a bug should have to suffer through the loss without proper repayment, so I think Overwatch players have nothing to worry about there.
Last week after all of the complaints, Blizzard claimed they had fixed the cause of the problem and asked for those affected to supply their PSN usernames, but it doesn't seem like users have gotten any sort of reply on whether or not their money or progress will be restored. But the most recent statement from Customer Support proves they're still tinkering with what's going on behind the scenes and won't issue any sort of credit until the problem has been entirely fixed.
I know if it was me and I was playing through Overwatch and spent a ton of money to get in-game currency and I suddenly lost it and my progress because of a bug, I'd be pretty upset. So I can't imagine how hard it is for some users to sit and wait for the problem to get resolved while they wait to hear if their progress is lost forever or if it will be compensated for.
We'll continue to keep you updated as more information emerges.