When You Can Play Life Is Strange Episode 1 For Free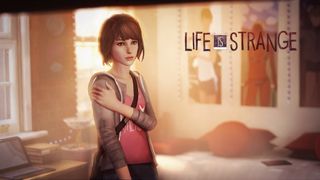 Life Is Strange is a compelling, narrative rollercoaster built on the in-game decisions of the gamer, and if you weren't too sure about the game from the start, now's your chance to try it out. Starting tomorrow, Life Is Strange Episode 1 will be available to play for free.
Life Is Strange isn't your average video game. Not only is it an episodic adventure that takes place in the throes of a young teenager's most confusing years, but it is also entirely decision-based, with the player's decisions affecting parts of gameplay. Max appears to be like any other ordinary teenager who has a vile distaste for high school, but all that changes when she suddenly discovered she has the power to manipulate time. And these abilities spiral her into a number of different dire situations as she and her childhood friend, Chloe, try and find Chloe's missing friend, Amber. It's a classic coming-of-age tale with a twist of science fiction and a dash of mystery.
Developer Dontnod Entertainment released a video this morning to celebrate the decision to make Life Is Strange Episode 1 free; you can see it below.
If you haven't played Life Is Strange yet, this is the perfect opportunity to try it out before you commit to playing the entire five-part series. I've covered Life Is Strange plenty of times and I rave about it to anyone I meet because I loved it that much. Not everyone is going to like a game like Life Is Strange and I completely understand that, but you can't deny the many rewards it has received and the narrative process behind the epic storytelling within the game. I especially loved how the lingo spoken by Max and Chloe seemed to have its own feeling of being relevant to a younger generation, saying things like "Hella" as an adjective for certain words. It's as if the writers created this unique world for Max and Chloe that reflected ours, but was different, and to do that as a writer is pretty exemplary.
So now that Episode 1 is finally free, I highly recommend you try it out and see if it suits your taste. Because Life Is Strange was a gaming experience I'll probably never forget, and one that I'll want to play over and over to see if I can change the course of gameplay with my decisions.
You can download Life Is Strange Episode 1 directly from the official website tomorrow when the first episode goes free, and if you like it enough, they also have the season pass at that webpage as well.
Your Daily Blend of Entertainment News