Why The PS4 Controller Is The First Choice For Steam Support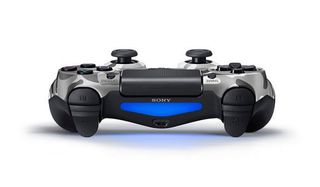 Steam users became ecstatic over the past 24 or so hours as word came out that the PlayStation 4 controller, the DualShock 4, will soon be fully supported by the PC games marketplace. And the reasons for its integration on Steam actually make a heck of a lot of sense. The two controllers share a great deal in common.
Over on Gamasutra, they've posted a presentation from the Steam Dev Days Steam Controller talk recently given by Valve's Jeff Bellinghausen and Level Up Labs' Lars Doucet. It's a rather lengthy presentation, full of all sorts of interesting facts about Valve's own Steam controller, as well as a few other interesting tidbits about things like the PlayStation 4 controller and its upcoming native support.
Since Valve is already pushing its own Steam Controller, some folks were left wondering why they'd take the extra time to offer support to Sony's device. In short, it's got several features that are similar to the Steam Controller, meaning it opens up extra avenues for both developers and gamers.
Unfortunately, that touchpad has been all but ignored by developers for the PlayStation 4. The same goes for the built-in mic, which has actually been utilized to great effect in games like Stardust and the recently released on PS4, Call of Duty: Modern Warfare Remastered. Here's hoping some PC developers give them the love they deserve, now that you can easily use the PS4 controller with Steam.
This seems like a pretty obvious move on Valve's part, so it's a little surprising that it's taken so long for them to get behind what many consider to be the most comfortable, versatile controller on the market. Plus, the Steam Controller is still pretty-dang-different when compared to your average console controller like the DualShock 4, so we don't think either will chomp on the others market too much.
If you've got some free time on your hand, we'd recommend plowing through that entire talk on the Steam Controller, as it offers some interesting insight into not only its design and future plans for development, but also behind-the-scenes details on the act of simply designing a controller. It's insane how many factors they wanted to take into consideration.
In the meantime, if you've had the opportunity to try out your PS4 controller on Steam sans native support, we'd like to hear your experiences in the comments below. Also, excited for proper integration on the horizon?
Your Daily Blend of Entertainment News
Staff Writer for CinemaBlend.