A Huge Metro 2033 Rumor Just Got Shot Down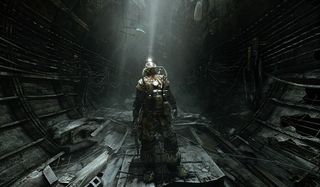 Rumors concerning the Metro game series started circulating this week that have promptly been shot down by the publisher. So we know that more Metro goodness is on the way but, unfortunately, it looks like we'll have to keep waiting to find out what, exactly, that is.
Earlier this week, we started hearing stirrings that a new Metro game was coming in 2017. Based on a series of books, the Metro video game series got its start with Metro 2033, which kind of came out of nowhere and delighted shooter fans who prefer their action to be paired with some interesting mechanics and a fascinating world. Metro: Last Light followed in 2013 and, most recently, remasters of both games have popped up on the PlayStation 4, Xbox One and PC.
According to the folks over at Destructoid, though, that is not the case. They received word from Deep Silver that confirms something is brewing, but it's too early to talk about yet.
Timing felt just about right for a third game in the series to finally be announced but, according to Deep Silver, that time has not come yet. According to a timeline concerning the Metro books, a new project is coming next year. The books lead to 2035, the most recent novel which follows the events of Last Light. At the bottom of the list, though, is "An untitled Metro project," that states the saga does not end where the books leave off, and that "an era of great discoveries lies ahead." The post originally teased what sounded like a new game coming sometime in 2017.
So there you have it, folks. Don't expect the next Metro title next year. And you know what? Good on Deep Silver for speaking up so quickly and clearly. Fan expectations are a hot topic these days, especially with games like No Man's Sky launching with an offering that some feel was not basically promised to them -- whether through the developer, publisher or media -- for years. Rather than let fans whip themselves into a frenzy over the next Metro game, Deep Silver took the smart approach of saying, of course, they've got something in the works, but don't expect it anytime soon. More importantly, don't expect it until Deep Silver themselves tells you when it's coming. And in this age of delays aplenty, you might want to temper expectations even when official word comes down.
We're excited to see what comes next for Metro, but we'd like to hang our hat of facts rather than speculation. We don't blame anyone for jumping the gun based on the timeline that was posted, but it looks like we can all cool our jets for the time being.
Your Daily Blend of Entertainment News
Staff Writer for CinemaBlend.