Marvel Vs Capcom: Infinite Gameplay Trailer Confirms Two More Characters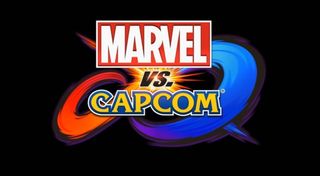 The long rumored Marvel Vs Capcom: Infinite was finally unveiled over the PlayStation Experience weekend. The new game will see a plethora of Marvel and Capcom characters doing battle, and they recently unveiled two more characters who will be playable in the game.
The trailer was posted up over the PlayStation Experience weekend over on the Marvel Entertainment YouTube channel. The trailer reveals that two additional playable characters will be none other than Captain America and the sultry Morrigan from the DarkStalker series.
The trailer starts by first showcasing Ryu and Mega Man X doing battle against Iron Man and Captain Marvel, two of Marvel's biggest heroes who are starring in their own cinematic universe movies. The fight then sees Iron Man utilizing his special attacks and blasting down X with his repulsor rays. X retaliates by unlocking his upgraded form with the white suit -- something we haven't seen from the Mega Man series in an extremely long time.
After Mega Man tags out so Ryu can come in, the protagonist from Street Fighter lays a hurting on Iron Man, only for Iron Man and Captain Marvel to use their tag-team special ability following a transformation move from Captain Marvel. The odds are then evened out when Captain America and Morrigan hop into the fray.
Captain America is wearing an original outfit, seemingly inspired by both the Marvel cinematic universe and his comic book origins. He's armored up with a black undersuit, almost like a lighter version of the Mjonir armor from Halo. The Captain sports arm guards and an old utility belt that seems to be a nod to his World War II getup.
Morrigan is very much similar to her older incarnations, sporting the same outfit, hairdo and moves from the previous DarkStalkers and Marvel vs Capcom games. The moves for both characters have also relatively stayed the same, with Captain America whipping out the Charging Star just like in the last Marvel vs Capcom.
A bunch of gamers instantly took to the comment section to roll out their own wishlist of heroes and villains they would love to see in the upcoming Marvel vs Capcom: Infinite, including pulling out a lot of rare characters from Capcom's vault including Ryu from Breath of Fire and characters from Monster Hunter and God Hand. I wonder if we'll also see the hero from NioH make an appearance?
A lot of people also want to see Scarlet Witch, Ms. Marvel, Captain Britain and Blade make an appearance, along with a few more calls for Black Panther and Moon Knight. There seems to be sprinkled comments throughout most comment sections consistently asking for Black Panther. He'll likely need to make an appearance to help coincide with his boosted stock from his Marvel cinematic movie.
Some people complained about the graphics, especially for Captain America, but others were there to quickly assure them that it's a work in progress and that Marvel vs Capcom: Infinite will likely improve by the time it's ready for release in late 2017 for Xbox One, PS4 and PC.
Staff Writer at CinemaBlend.
Your Daily Blend of Entertainment News
Thank you for signing up to CinemaBlend. You will receive a verification email shortly.
There was a problem. Please refresh the page and try again.