Apocalypse Now Is Becoming A Video Game, And It Sounds Incredible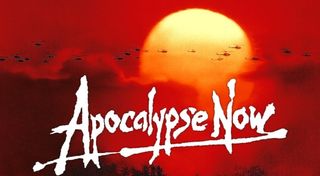 (Image credit: Erebus LLC)
It might seem like it's a little late for a tie-in video game of Apocalypse Now to be making its way to the market, but some high-profile developers want to take the experience from film and translate it into an interactive experience for a video game.
Variety is reporting that Francis Ford Coppola's Apocalypse Now is currently being crowdfunded over on Kickstarter. They're gunning for $900,000 to make the game. I really can't say based on how little they've showcased of the game if that's too much or too little for what they want to do. However, what they say they want to do does sound pretty awesome.
The game will see players take on the role of Captain Benjamin Willard, who must hunt down and kill the renegade Colonel Kurtz. It might sound like a typical shooter where you drop into foreign territory, kill everything in sight and then complete your mission, but the developers have repeatedly said that they don't want the game to be a shooter.
So what will this game be if it's not a shooter and it's set during the Vietnam War? Well, it's going to be a first-person survival-horror game. You're probably already thinking about the first hour or so of Resident Evil 7, biting your nails from the sheer tension-inducing fright that game cooked up.
According to the prototype they're working on, the game looks a heck of a lot like Far Cry set in the 1970s. This could be a good thing, given that the Far Cry formula works well when done right. They plan on including the survival elements from games like Rust or DayZ, but with an actual role-playing objective sitting at the heart of the game. The narrative driven experience will see players facing off against the horrors of the jungle and the despair of survival.
It sounds like Apocalypse Now may end up being a lot like the very popular indie game, The Forest, which also took a similar approach to combining a strong narrative with non-linear survival gameplay, sort of like Far Cry evolved. I suppose it makes sense given that one of the lead writers from Far Cry is actually working on the game.
Coppola is working with a team of veterans at Erebus in conjunction with American Zoetrope; as mentioned, one of those people was responsible for bringing Far Cry to life, along with Gears of War and Battlefield... I'm talking about lead writer Rob Auten. He's joined by executive producer Lawrence Liberty who worked on Fallout: New Vegas, and Torment: Tides of Numenera producer Montgomery Markland.
The pedigree of the veterans is undeniably strong. The only question is if they'll be able to pull off an actual game that's fun to play? A lot of gamers have been burned by shady Kickstarter projects in the recent past, making it difficult for certain games to hit the $1 million mark. Also, there's a lack of actual gameplay footage to really help give gamers something to sink their imaginary teeth into. It's hard to say right now if the team will be able to overcome the crowdfunding challenges that have stood in the way of so many other titles before it.
They mention that the game will be designed with the PS4, PC and Xbox One in mind, and that they're gunning for a 2019 date for the Early Access to coincide with the 40th anniversary celebration of Apocalypse Now the motion picture. They plan on putting out the full release by 2020 if they can get funded over the next 29 days.
Staff Writer at CinemaBlend.
Your Daily Blend of Entertainment News
Thank you for signing up to CinemaBlend. You will receive a verification email shortly.
There was a problem. Please refresh the page and try again.