PS4 Pro's Next System Update Will Be Great News For Streamers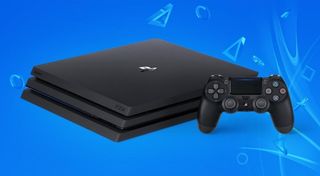 (Image credit: Sony)
Sony is making some big changes to the PlayStation 4 Pro on a system level and when it comes to quality of life features. Most notably is that, in the upcoming 5.0 update for the PS4 Pro, Sony will make it so much easier and more efficient for Streamers to stream high-quality content for followers.
According to Eurogamer -- which managed to get an early draft of the 5.0 changelog -- the PS4 Pro will allow streamers to broadcast at 1080p and 60 frames per second. This new feature will be available for those who have a PS4 Pro and a Twitch account. You will only be able to use this feature if you have a Pro and if you have Twitch and if you are running firmware update 5.0. Otherwise the 1080p at 60fps option will not be available.
The article notes that this will coincide with other 1080p features available for the PlayStation 4 Pro, including 1080p Remote Play and 1080p Share Play, two features that Sony introduced into the PlayStation ecosystem a while back.
The streaming update is just one of the many new features coming in 5.0. The one feature that I think parents will absolutely adore is that Sony is implementing a new family account setting that will allow multiple adult accounts to be located on the system along with multiple child accounts. This is part of the new parent/guardian setup that allows the parents to dictate how the system can be used by kids, including per-account basis restrictions and access. One of the features that is extremely useful is account-specific spending limit privileges.
What this means is that you can set how much an account can spend at a given time on games or content. If you don't understand the significance of this, essentially this will allow parents control in how the account can access monetary transactions, microtransactions, DLC and cash shops. Parents will be able to preemptively prevent their kids from over-spending or becoming a news headline on media websites, sort of like what happened when the one kid spent north of $4,000 on FIFA microtransactions through Xbox Live.
A lot of games and consoles simply don't have spending or payment restriction facilitation for parents to utilize when it comes to child-spending. Previously the best option was to simply remove the payment option from the system after making a purchase, which can become extremely cumbersome every time someone wants to make a digital purchase for the system.
Beyond the new adult/child system settings, 5.0 will also include some new user generated content sharing improvements. Users will be able to follow other PlayStation Network users, or block them. The user follow feature is already present for certain games and YouTubers, but the per-account user follow is Sony's way of increasing opportunities to share content and make it go viral. Users you are following will have their shared content show up in your social media feed, which can help more user-generated content go viral more often within the PlayStation Network.
Another new feature includes quick menu notification updates, so you can see system notifications without having to leave the game or app. There's no release date on when 5.0 will become available to the general public, but sound off in the comment section on whether or not you're excited about these new features coming to the PlayStation 4 and PlayStatin 4 Pro.
Staff Writer at CinemaBlend.