The Xbox One Launch Model Has Been Discontinued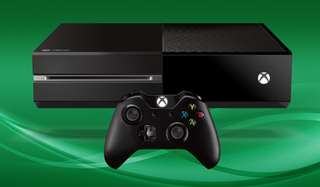 If you wanted to get your hands on the original version of the Xbox One, you had better act quickly. Microsoft has announced that they will no longer be producing the OG hardware moving forward.
To be clear, that's not to say that the Xbox One is disappearing. But when you've got a smaller base model, the Xbox One S, and a beefed up model coming out later in the year, the Xbox One X, there really isn't a point to keep producing an inferior box. This news comes to us from Glixel via Rolling Stone, who is reporting that the standard hardware hasn't been produced since the Xbox One S was announced.
If that's the case (and we have no reason to believe it isn't), we're kind of curious as to why Microsoft decided to wait until now to make the announcement. Maybe it has something to do with the impending launch of the Xbox One X and the holiday shopping season. Still, your guess is as good as ours on this one.
Again, this isn't exactly a surprising move by Microsoft. The OG Xbox One is nearly four years old at this point, with the Xbox One S launching almost exactly a year ago. And, again, they're really going to be pushing that Xbox One X in a couple of months, so it's probably less confusing for consumers just to have the two options, even if those two options boast names that don't exactly explain to average consumers what sets them apart.
The initial report notes that folks have only just now started to notice that the original Xbox One model is getting harder and harder to find out in the wild. If folks started to question why that was, that might also explain why Microsoft decided to wait this long to announce the halt in production. As a matter of fact, the original Xbox One is no longer available even on Microsoft's own marketplace.
We'll be interested to see how the Microsoft family of consoles fares this holiday season. They've got the new box launching, sure, but it's a tougher sell at a higher price point. We wouldn't be surprised to see the One S in some holiday bundles, though, convincing folks to pick up the new console at a discount.
As for games, it's pretty quiet on the Xbox front now that Crackdown 3 has been pushed back to 2018. Outside of the new Forza, the platform doesn't really have any major first-party launches in the coming months. Thankfully, big third-party games like Destiny 2, Call of Duty WWII, Battlefront II and more will fill in the gaps.
Staff Writer for CinemaBlend.
Your Daily Blend of Entertainment News
Thank you for signing up to CinemaBlend. You will receive a verification email shortly.
There was a problem. Please refresh the page and try again.