PlayStation Is Looking For Beta Testers For The Next Big PS4 Update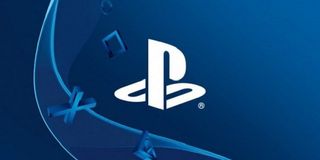 If you're interested in helping craft the future of the PlayStation 4 user experience, you can now sign up to take part in a beta period for the console's next big update.
Over on the PlayStation blog, Senior Product Marketing Manager Brian Dunn has put out a call for volunteers. In short, the team is looking for folks to take the next PS4 system software update for a spin during a trial period to garner feedback and help work out bugs.
If you're interested in taking part, signing up is a simple process and can be done by filling out the official beta registration form. All you really need to do is provide your PlayStation Network ID and click a couple of boxes before hitting the submit button. As for those boxes, one simply asks if you'd be interested in taking part in future system software update betas following the upcoming one, while the other box is for determining whether or not you want to receive email updates about these types of testing phases on the PlayStation 4. No, really, that's it. The only hook is that you need to be 18 or older to take part and, once the beta begins, the registration page will officially close.
It should go without saying, but signing up for the beta does not guarantee you will be selected as a participant. Also, we wouldn't be surprised if they roll this thing out in phases, just to be extra cautious. So if you don't get picked during the initial selection phase, maybe you'll still hear from Sony at some point down the line.
If you happen to get selected, you'll receive an email explaining how to download the new PS4 system software when the beta goes live, which is expected to happen sometime next month. And if you don't like what you're seeing or simply no longer want to be involved in the test, you can always roll your console back to the previous version for the time being.
For those of you who like exclusive avatars, you'll actually earn one if you choose to take part in the beta and select the option to be automatically enrolled in future tests. Keeping a pool of willing participants handy has worked out well for Microsoft and the Xbox One, so it's nice to see Sony picking up the practice.
And in case you're thinking this will be some sort of top-secret affair, the blog post ends with a note that features to be included in the update will be outlined soon. That's probably easier than rolling out a beta like this and then hoping participants keep their lips zipped.
If this sounds like a good time, then be sure to fill out the official form rather than act like a bunch of folks in the comments section who think saying "please add me to the list" is close enough to count.
Staff Writer for CinemaBlend.
Your Daily Blend of Entertainment News
Thank you for signing up to CinemaBlend. You will receive a verification email shortly.
There was a problem. Please refresh the page and try again.