Nintendo Shining The Light On Indie Games Next Week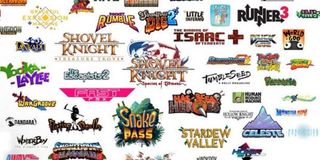 After such a stellar first year on the market, many were wondering how Nintendo planned to keep the hype train going into year two. Their recent Direct showcasing AAA titles was a nice start and, next week, they'll offer another video showcase focusing on even more indie titles heading to the platform.
Nintendo recently announced that Switch fans should mark their calendars for this coming Tuesday, March 20, for the latest Nindies Showcase. "Nindies" are the frustratingly adorable term Nintendo is using to reference games made by indie developers that are launching on their portable/console hybrid. The show is set to begin at 9 a.m. PT/12 p.m. ET. All you have to do to watch the presentation is head to the official site at the proper time and enjoy the show. We're sure it'll be available across Youtube, Twitch and other sources, too, and Nintendo is also good about getting the full presentation online pretty quickly for those who can't tune in live.
When we look back at the Switch's first standout year, games like Breath of the Wild, Splatoon 2 and Mario Odyssey typically jump to mind, backed by other AAA, third party offerings like Skyrim, NBA 2K18 and Bayonetta. But what really set the Switch's first year apart was the fact that Nintendo had finally fostered fantastic relationships with indie developers, with games like Stardew Valley, Shovel Knight and Super Meat Boy earning just as much love on their new platform.
It sounds like that's going to continue moving into year two, and we couldn't be more excited.
While we imagine E3 will boast plenty of big reveals for Nintendo, they got the ball rolling early on announcement this year courtesy of a recent Direct highlighting games like Mario Tennis Aces, some massive Splatoon DLC and even a Smash Bros. reveal for the new platform.
But while we know more indies like Undertale are on the way, Nintendo has been quiet of late concerning more of these smaller productions. That's finally going to change next Tuesday thanks to the upcoming Nindies Showcase. We're not quite sure what to expect but, if it's anything like their last Showcase, we imagine the announcements will roll out in quick succession, cramming as many reveals into as little time as possible.
This is just another example of Nintendo making good on the promise of the Switch. While still a huge success, the Wii wasn't exactly a big draw for indie or third party titles and even Nintendo offered a pretty slim selection on their own console. The Wii U was an example of that trend continuing, only without the same rabid hype for a unique Nintendo console. They've been offering the both of best worlds this generation, including a unique platform and support from all corners of games development. Anyone who thought that momentum would fizzle out after the first year has probably had their fears laid to rest following all of these year-two announcements.
Your Daily Blend of Entertainment News
Staff Writer for CinemaBlend.