Barack Obama Is A Playable Character In Shaq-Fu: A Legend Reborn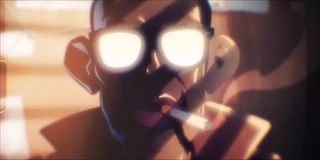 While some politics can be quite divisive depending on how they're used in certain entertainment properties, some politics can bring people together over laughter and comedy. Saber Interactive seems to want to use the latter approach with the first major DLC for Shaq-Fu: A Legend Reborn, which will actually allow you to play as former President of the United States, Barack Obama. The developers recently released a new trailer for the new DLC for Shaq-Fu, featuring Barack Obama wielding a shotgun and apparently on a quest to hunt down and end popular rap artist, Kanye West.
The trailer was published over on the Wired Productions YouTube channel, featuring a first-hand look at the new Dirty Barry DLC, titled Barack Fu: The Adventures of Dirty Barry.
The DLC is currently available as a packaged-in bonus for the Shaq Fu: A Legend Reborn retail edition, featuring the former President of the United States as a fully playable character. The retail version of the game is currently available for the Xbox One, PS4 and Nintendo Switch. Those who own the digital versions of Shaq Fu will be able to access the DLC shortly after the availability of the retail version.
The trailer is pretty ridiculous, as Barry sits in a dark room, talking about how the world had gone to crap and that he hadn't seen so many deaths since the Clinton administration. He notes that it's time to "light" up some of the scumbags and manages to equip himself with a revolver and a shotgun while attempting to restore peace and order.
We then see a short montage of Barry shooting some bad guys and a 1970's style overlay that mimics The Rock's classic catchphrase, only this time it asks "Can you smell what Barack is cooking?"
Obama actually did use that catchphrase once while he was campaigning and was featured in a spot on WWE Smackdown many years ago.
Eventually the trailer -- with just seconds to spare -- transitions into the gameplay where we see Dirty Barry using gun-kata like in the film Equilibrium, where he shoots and kicks bad guys to the ground in style.
Instead of using kung-fu like the protagonist Shaq, Barry mixes and matches how he uses his revolver and shotgun. Taking down enemies in groups or with cool slow-motion effects.
Much like the base game, there's a lot of tongue-in-cheek humor in the bonus game. During the main story Shaq had to face off against parodies of Paris Hilton, Mel Gibson, Donald Trump, and Kim Kardashian. In the bonus game we get to see that Barry will face off against an alien overlord that happens to be Kanye West.
If you already have the retail version of Shaq Fu: A Legend Reborn you can access Barack Fu: The Adventures of Dirty Barry right now. If you have the digital version of the crowfunded game, you'll receive the DLC shortly.
Your Daily Blend of Entertainment News
Staff Writer at CinemaBlend.