The Classic Mighty Morphin Power Rangers Are Getting A Brand New Fighting Game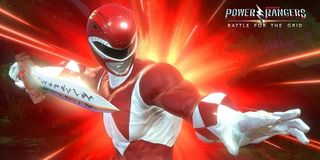 It's morphin' time! Power Rangers: Battle for the Grid is set to launch this April, giving players the chance to duke it out as heroes and villains from the 25-year-old franchise in a brand new fighting game.
Battle for the Grid comes to us from Hasbro, nWay and Lionsgate Games, launching on PlayStation 4, Xbox One, Nintendo Switch and Steam this April. We've got a pretty good idea of what the budget-priced fighting game will offer thanks to the above reveal trailer and details provided through the official website including modes, roster size and more.
While only four characters are shown off in the reveal trailer, it looks like the final roster will boast 15 characters pulled from throughout Power Rangers history. The show is still going strong after 25 years, so the developer clearly had a lot of options to work with. At this point, Jason Lee Scott's Red Ranger and Tommy Oliver's Green Ranger from the original series have been confirmed. Also making the cut is a more recent addition to the team, Gia Moran's Yellow Ranger from Super Mega Force. Finally, there's the fan-favorite Lord Drakkon, a version of Tommy Oliver who stayed evil and, in an alternate future, continues his war to claim control of the Power Grid.
The trailer only clocks in at about a minute, but that's enough time to see some of the combat in action. The game looks decent enough, especially considering the fact that it'll sell for 20 bucks on launch day. The trailer even ends with a fun nod to the series, as an average kid gets schooled by Jason David Frank, the American series' Green Ranger and long-time recurring character.
Also, if you pre-order the game, you can snag the Green Ranger V2 skin as a bonus costume. This has some folks in the comments worried that the game will put an emphasis on unlocking cosmetics for the various characters which, nowadays, typically translates to premium loot boxes. Nothing on that front has been confirmed at this point, however.
It's worth noting that the game's background details talk about doing away with standard fighting mechanics that require things like "complicated command inputs and long patterns." We're not sure what that will translate to in practice but, based on the description, it'll be "easy to learn, hard to master."
Online play is also in the cards featuring tournaments and missions planned throughout the year, so it sounds like the team plans to keep supporting this latest offering from the Power Rangers universe for a while. Also, according to a press release, cross-play between the Switch, Xbox One and PC versions of the game is a go.
The games are going after two different audiences, but it's kind of wild this new Power Rangers fighter was announced on the same day Mortal Kombat 11 got its media blowout. They both launch in April, too, so it'll be interesting to see how that plays out.
Staff Writer for CinemaBlend.
Your Daily Blend of Entertainment News
Thank you for signing up to CinemaBlend. You will receive a verification email shortly.
There was a problem. Please refresh the page and try again.