5 Great Games Snubbed By The Game Awards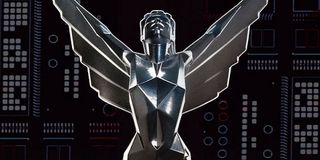 The Game Awards 2015 is right around the corner, boasting nominations for some of the best games to arrive in the past 12 months. But no awards show would be complete without a few snubs, and we've gone ahead and narrowed those omissions down to our top five for the year.
Arguing over which game should or should not be nominated for an award is about as trivial as it gets, but it sure can be fun. When The Game Awards airs on Dec. 3, you'll be able to watch some of the best games of 2015 receive shiny silver statues that recognize them for things such as Best Multiplayer and Best Soundtrack. All of the usual genres are covered by The Game Awards, too, including Best Action/Adventure Game, Best RPG and Best Sports/Racing Game. Even some more unique categories will return for this year's show, including Best Game for Impact, the ESports Game of the Year and...um...Best Trending Gamer?
All of those categories come with a collection of five nominees, all of which are deserving of being recognized in their respective categories. Plenty of other games could have fit on those nomination lists quite nicely, though, and we've picked a few that stand out a bit more than the rest.
Zelda Wii U (Most Anticipated)
It's easy to say "This is the game I'm most excited for next year," but how do you determine which game the most people are the most excited for next year? As silly a concept as the Most Anticipated Game category is, it's not hard to come up with a handful of titles that are likely at the top of everyone's must-play list. This year's nominees include the likes of No Man's Sky, The Last Guardian and Uncharted 4, all of which are likely to do gangbusters when they finally launch. But what about the next Zelda game coming to the Wii U? The next Zelda has all of the trappings of a "most anticipated" game, chief among them being a pedigree for high quality and a history that makes the Uncharted series look like a baby by comparison.
Link's absence from this list has not gone unnoticed, and we imagine quite a few longtime Zelda fans would agree. This is only amplified by the fact that the next Zelda is launching for a console that doesn't have a heck of a lot on the horizon in 2016, making the next trip to Hyrule that much more exciting.
Rocket League (Game of the Year)
Sure, Rocket League is nominated for the Best Sports/Racing Game category, but we feel like it was sorely overlooked for the biggest category of all, Game of the Year. It may not be your traditional Citizen Kane in video game form, boasting breathtaking cinematics, impressive performances, a sweeping score and a script to die for, but not a lot of games take the community by storm quite like Rocket League did in 2015.
The Best Game category includes titles like Bloodborne, Fallout 4 and Metal Gear Solid V, all of which are absolutely deserving of high praise. But they're also iterative titles from a long line of games that have had many years and games to refine their formula. While Rocket League is technically a sequel to a PS3 game, it isn't like Psyonix has been fine-tuning the game over the course of two decades and five games. They captured lightning in a bottle with Rocket League, which remains one of the most played and most talked about games of 2015. Sometimes those are the only two qualifiers you need to determine which game is the "best."
Ark: Survival Evolved (Best Multiplayer)
You could argue that Ark: Survival Evolved isn't technically eligible to be included on this year's Game Awards ballot because it hasn't officially launched yet, but this year's entries include another game or two that are still in some form of early access. Similar to my argument for Rocket League, sometimes a game's impact on the community speaks more loudly than any other factor.
Not only has Ark been played by pretty much anyone with a PC, it's also a solid game that introduces a bunch of ambitious, entertaining ideas to the ever-popular survival simulation genre. One of the top games on Twitch and, again, one of the most talked about games of 2015, we're not sure how this inventive romp didn't even earn a nod for this year's Best Multiplayer award.
Dying Light (Best Action/Adventure Game)
It's not uncommon for games released earlier in the year to miss out on game of the year banter, and that seems to have been the case for Dying Light, one of the most solid action/adventure games of the year. The more I played of Dying Light, the more I didn't want to stop playing. The game boasted some extremely satisfying platforming, beautifully grotesque melee combat and a crafting system that made rooting through the garbage a lot of fun. The map was big and varied, the story was....well, it was fine...But the game looked gorgeous, too!
Assassin's Creed: Syndicate, Arkham Knight and Metal Gear Solid V all made the cut for Best Action/Adventure game but, again, we're talking about long-running series who have a history of success to build on. Dying Light felt fresh and inventive, which we think should count for something in a category that could really use a dark horse candidate.
Handheld Games (Best Mobile/Handheld Game)
Not to throw stones here, but I have a hard time believing that the person or persons who made up the list for the Best Mobile/Handheld Game category actually played a handheld game throughout 2015. It almost feels like Monster Hunter 4 Ultimate was tacked on just because, "Oh, yeah, that's a name I recognize. We should probably include at least one handheld game, right?" No offense to Fallout Shelter, Lara Croft Go or Pac-Man 256, but nothing about those games really screams "Game of the Year" material to me. They were all super fun and addictive in short bursts, sure, but they're also all about as derivative as you can get and simply pull off their respective genres better than the other thousands of games on the mobile market that don't have such recognizable names attached to them.
Did nobody play Steins; Gate, possibly the most critically acclaimed visual novel to ever hit the market? How about Xenoblade Chronicles 3D for the 3DS? That's just one of many, many fantastic RPGs that landed on Nintendo's handheld console this year. Oh, and let's not forget Majora's Mask 3D, an improved version of what many consider to be the best Zelda game of all time.
We don't dislike mobile games by any stretch of the imagination. Downwell belongs on everybody's play list, for instance, and deserves its nod in this category. But if you're going to insist on putting mobile and handheld games side by side in a category, maybe don't completely ignore a year's worth of games in one half of that category?
Staff Writer for CinemaBlend.
Your Daily Blend of Entertainment News
Thank you for signing up to CinemaBlend. You will receive a verification email shortly.
There was a problem. Please refresh the page and try again.