Legend Of Zelda: Twilight Princess HD Could Be Coming To Wii U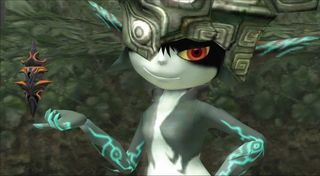 There have been some news about Legend of Zelda: Twilight Princess possibly getting a re-release on the Wii U as an HD port. The news started spiraling around following some reports of users spotting an entry on Nintendo's servers.
Destructoid is reporting that the folks over at WiiBrew managed to spot a listing on Nintendo's update servers for the Japanese release of Legend of Zelda: Twilight Princess HD.
This follows close on the heels of others spotting an icon for Twilight Princess on Nintendo's servers during a previous update. Destructoid points back to Nintendo telling Polygon that they had experimented with HD remasters for previous Legend of Zelda titles. It is true that we have seen re-releases for past titles in the critically lauded series, including The Legend of Zelda: Ocarina of Time and Majora's Mask.
Gamers have been begging Nintendo for HD releases of some key titles, especially some of the more forgotten franchises, like F-Zero or Pilot Wings. However, Nintendo has been slow on the draw when it comes to HD remakes, remasters and re-releases. It's funny because over in the Sony and Microsoft camp both console manufacturers and software publishers are quick on the draw to re-release their games. In fact Sony re-released The Last of Us on the PS4 only a year after it debuted on the PS3. And Microsoft just recently re-released Gears of War from the Xbox 360 as Gears of War: Ultimate Edition. A year prior they released all of the Halo games starring Master Chief as Halo: The Master Chief Collection.
Nintendo seems less interested in remasters, re-releases and HD remakes. Despite a common misconception spread throughout the internet that Nintendo just rehashes a lot of same old stuff, they actually pump out a lot of new IP and plenty of innovative ideas, even if they don't always stick.
However, if Nintendo is planning on actually releasing an HD rendition of The Legend of Zelda they may want to hurry up and do it quick because the holiday season sales rush is about ready to get underway. That's not to mention that the Big 'N' has very little this fall season that's new for the Wii U. In North America, Devil's Third is coming and so is Xenoblade Chronicles X, but both of those are pure niche titles. And let's be honest, the critics absolutely trashed Devil's Third so there's no way that the game will reach a substantial audience unless Nintendo pulls out some serious marketing wizardry.
With the new generation of Legend of Zelda and Star Fox Zero releasing in 2016, it'll be interesting to see if Nintendo decides to compensate those losses by releasing HD versions of The Legend of Zelda: Twilight Princess and maybe Skyward Sword as a way to compensate. Of course, Nintendo hasn't made any official announcements about either game being released again for the Wii U, so this kind of news can best be chucked up to nothing more than a rumor... but hopefully it's a rumor that has some weight behind it because a lot of gamers would love to play HD versions of those Wii titles.
Staff Writer at CinemaBlend.
Your Daily Blend of Entertainment News
Thank you for signing up to CinemaBlend. You will receive a verification email shortly.
There was a problem. Please refresh the page and try again.