The Game Awards 2015 Announced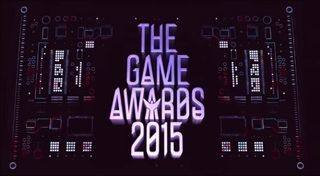 After cutting ties with Spike TV and going independent, executive producer Geoff Keighley managed to hit it big with the 2014 Game Awards. It was the show that the gaming industry deserved and the one it needed. The success of the show has compelled Keighley to return to the table to do the Game Awards for 2015 on December 3rd.
In a lengthy piece by the New York Times, they detail how Keighley spent $1 million out of his own pocket to finance the Game Awards in 2014. This was after he declined to return to the table to host and produce the show for Spike TV, which the year before saw a rather pathetic display put on called the VGX – where Community's Joel McHale co-hosted with Keighley with a bountiful supply of cringe-worthy moments.
Keighley decided to branch out on his own and produce and finance The Game Awards for 2014. A lot of gamers went in with low expectations – and despite running just a little long in the tooth – the show delivered practically on the kind of experience and quality that gamers craved from the industry. There were a number of surprises, including awards handed out to the likes of legends like Roberta Williams, as well as announcements for brand new games.
A large part of the appeal of the show was the revelations of trailers for either upcoming games or newly announced titles. Keighley told the New York Times that it's about striking balance between promoting new content and awarding the content released throughout the year...
Absolutely. People tune into E3 each and every year to see what new games, products, services and devices that the big publishers and console manufacturers will unveil. It's absolutely imperative to pump out high-quality trailers to attract viewers and boost the appeal of the brand.
With The Game Awards it gives publishers, developers and platform manufacturers an opportunity to both celebrate their products and advertise their products directly to their core audience. It's a gateway into rewarding developers for the hard work they pumped into beloved titles for years on end that also bridges itself into the expectations from gamers to see what's coming next around the corner.
I wouldn't be surprised to see a number of trailers for various high-profile games due for release in 2016. The VGAs previously always had great trailers from Sony, and I wouldn't doubt it if we saw another exclusive Uncharted 4 gameplay piece for the event, as well as some footage of Quantum Break and maybe Crackdown 3.
That's the great part about The Game Awards... it's as much about which game deserves the Game Of The Year Award as much as it is what game will have an awesome new reveal trailer.
While Dragon Age: Inquisition took the crown last year (mostly due to a dearth of really high-quality titles) this year will be a real challenge. We have the artsy Black Ops 3 and Metal Gear Solid V, both of which will surely be in contention for a GOTY, along with a controversial Halo 5, and Bethesda's Fallout 4, which could nab the upset win.
Anyway, you can look for the 2015 Game Awards to air via live-stream on home consoles and PC on December 3rd.
Staff Writer at CinemaBlend.
Your Daily Blend of Entertainment News
Thank you for signing up to CinemaBlend. You will receive a verification email shortly.
There was a problem. Please refresh the page and try again.