New Afterglow Headsets, Controllers Incoming For Xbox 360, PS3, PC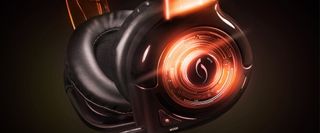 A new line of Afterglow gaming peripherals are arriving this fall for home consoles and PC thanks to Performance Designed Products, who announced at this year's E3 that gamers will be able to game in style with some glowing gaming gear.
Bill Otte, VP of Marketing and Sales at PDP commented in the press release, saying...
The controllers are being designed to give gamers high-precision functionality, as well as state-of-the-art aesthetics so you look good while gaming. The Wii rendition of the Afterglow controller has also been redesigned for optimal comfort and hand-positioning, with the '+' and '-' buttons now adjacent to the 'A' button. This will make it easier for Wii owners to execute some high-end core gaming on the Afterglow controller.
As for the headsets, gamers will be able to get in more than 10 hours of straight-through gaming using the Afterglow Lithium Polymer Rechargeable Battery powered headset, with Avnera wireless technology. The headsets also feature bass boost, a proprietary 3D surround sound algorithm and 50mm Neodymium speakers nested neatly inside the ear cups.
I don't know about you but the headset and controllers sound really sweet. The best part about it is that the wired version of the Afterglow headset will only retail for $49.95. That's a pretty good deal. The wireless version carries a slightly higher price-tag at $89.95. Both versions of the headsets are set for release this September for home consoles and PC.
You can learn more about the new peripherals from Performance Designed Products by paying a visit to the Official PDP Website.
Staff Writer at CinemaBlend.
Your Daily Blend of Entertainment News
Thank you for signing up to CinemaBlend. You will receive a verification email shortly.
There was a problem. Please refresh the page and try again.