Aliens: Colonial Marines Not Canceled For Wii U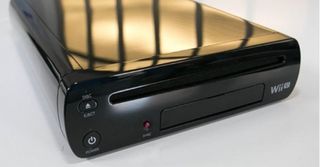 Sega has confirmed that Aliens: Colonial Marines – the game that is the hot topic of 2013 and we're only into February – is not canceled for Nintendo's Wii U. Rumors have been surfacing that the Wii U version of the game is the definitive version of the game, as confirmed by Gearbox last May.
Aliens: Colonial Marines is in hot water right now for being a lot unlike the way it was advertised to be. Review scores have basically scrapped the skin off the game and there were even some talks of possible lawsuits being inbound. Despite all this, one thing a lot of people have forgotten about is that Aliens: Colonial Marines was supposed to release for the Wii U, Nintendo's premier home console.
Eurogamer has a report on the possible cancellation of Aliens: Colonial Marines for Wii U, which all evidence seemed to point to being the case. However, a representative for Sega's UK division commented on the matter, saying...
Back in May of 2012 Gearbox producer Brian Burleson confirmed to Eurogamer that the Wii U version of the game would be the best looking version of the game.
That above sentiment was reiterated a few times over from anonymous developers from various studios who have worked on the project, one of which blamed gaming media for not being honest about how crappy the Xbox 360, PS3 and PC versions of Aliens: Colonial Marines really were.
On that same token, it was also mentioned that the PC version will be upscaled at some point with a patch and will match or surpass parity with the Wii U version, but this hasn't been confirmed yet.
If the Wii U version truly is the definitive version of the game then there may be some saving grace and a little bit of hope left to salvage Gearbox's reputation.
Moreover, word around the block is that in the footage below, the demo on the left is close to how the game looks on the Wii U, and that gamers may get the definitive version when the game finally does release for Nintendo's system.
Staff Writer at CinemaBlend.
Your Daily Blend of Entertainment News
Thank you for signing up to CinemaBlend. You will receive a verification email shortly.
There was a problem. Please refresh the page and try again.